'We have a duty to act on hate crime' says Sussex Police
6 December 2016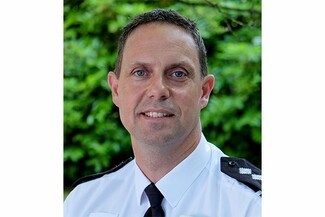 Sussex Police Chief Inspector Howard Hodges writes for The Travellers' Times
My name is Chief Inspector Howard Hodges and I am a District Commander in Sussex Police, covering the areas of Adur, Worthing and Horsham in West Sussex. I am also very proud to be an Equality Champion for Gypsies and Travellers.
Being an Equality Champion is about making a positive contribution both in the workplace and in the service provided by Sussex Police to all people in our communities. For me, it is especially important that we ensure Gypsies and Travellers are treated fairly, and given the same respect and opportunity, that we would give to anyone else. As part of my role, I co-chair a regular advisory group meeting with members of the Gypsy and Traveller community who come from across the county to discuss key challenges and opportunities facing both the police and Gypsy and Traveller population. In Sussex, our engagement in Gypsy and Traveller communities has helped shape some of our policies, and enabled open and transparent discussion around interpretation of the law, and general dialogue on keeping safe.
One of our key priorities is encouraging people to report hate crime. You may have heard the term 'Hate Crime' being used more and more in the media and wider society in general. At its most basic, a hate crime is an offence that has been committed against a person due to intolerance of 'difference'. For example, if a person was assaulted and an offender claims it was "because they were a Roma traveller", this would be classed as a hate crime.
I know there are occasions when this is directed towards Gypsies and Travellers, and I really encourage you to report this - if people are being offensive towards you, then they are likely being offensive to others as well, and we all have a duty to stop that - it can be done just by calling 101 or online.
As well as supporting victims of crime, the police service is a big employer in communities - we recognise that diverse teams produce better results. Reflecting the communities we serve also helps us provide the best possible service to all people and keeping them safe. If you're interested in finding out what opportunities are available, I'd recommend you visit our website.
Chief Inspector Howard Hodges
Sussex Police Gypsy & Traveller Equality Champion
---