We Are Not What They Say We Are
3 March 2011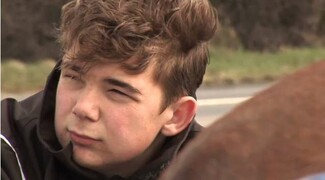 We Are Not What They Say We Are is a powerful new film which features young Travellers on both sides of the camera. And it delivers a knockout blow to prejudices about how young Travellers think about themselves, and their future.
Maurice Isaacs and Sherry Edwards star as Jimmy and Mary, two young people on the tough road to adult life with the extra challenges that face them as teenage Romany Gypsies.
While Jimmy, a talented road jockey, is deciding how to stand up to the bullies at school, Mary wonders how she can fulfil her dreams of being a singer, and what will happen if she gets married.
The film is high on tension, emotion and realism and makes powerful points through convincing acting, polished dialogue, beautiful camerawork and great use of music.
'We Are Not What They Say We Are' was made by Somerset Film in association with Bridgwater YMCA in collaboration with the Walker, Isaacs, Edwards and Packman families.
the film was written by young Travellers Olivia Walker, Sherry Edwards, Sam Isaacs, Maurice Isaacs, Ashton Rose Edwards and Martin Walker.
For further information please contact Somerset Film on 01278 433 187
---