'The Water of Life' – a story by Kevin McPhee
19 September 2023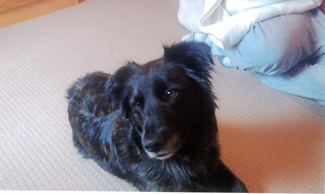 I walked down the lane by the field where I had set up for a couple of days when I suddenly heard a wee yelp or squeak under a water trough. To my shock I had found a puppy that looked to be about three months old.
I took her back to my trailer and gave her food and water. I named her Keetah. She was a cross Border Collie and Staffie. Much fun was had over the next 10 years with Keetah faithfully by my side.
It was the springtime and about time to hit the road again. Our first stop before heading south was the very field in which I found Keetah.
I lit the fire, put some food in Keetah's dish – rabbit was her favourite – but she was nowhere to be found. I then began to search down the lane where I had originally found her.
I saw her underneath the same water trough, but sadly she had passed away. I can only imagine she had passed away while giving birth. I didn't even know she was pregnant. Now I have three puppies and I call that trough 'the water of life'.
By Kevin McPhee
(All pictures courtesy of Kevin McPhee)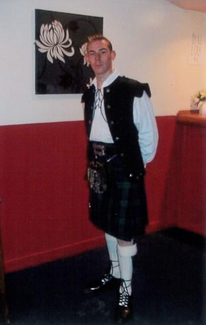 ---