Travellers' Times launches TT Big Readers Survey
4 December 2015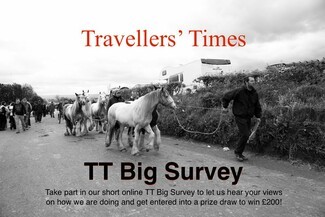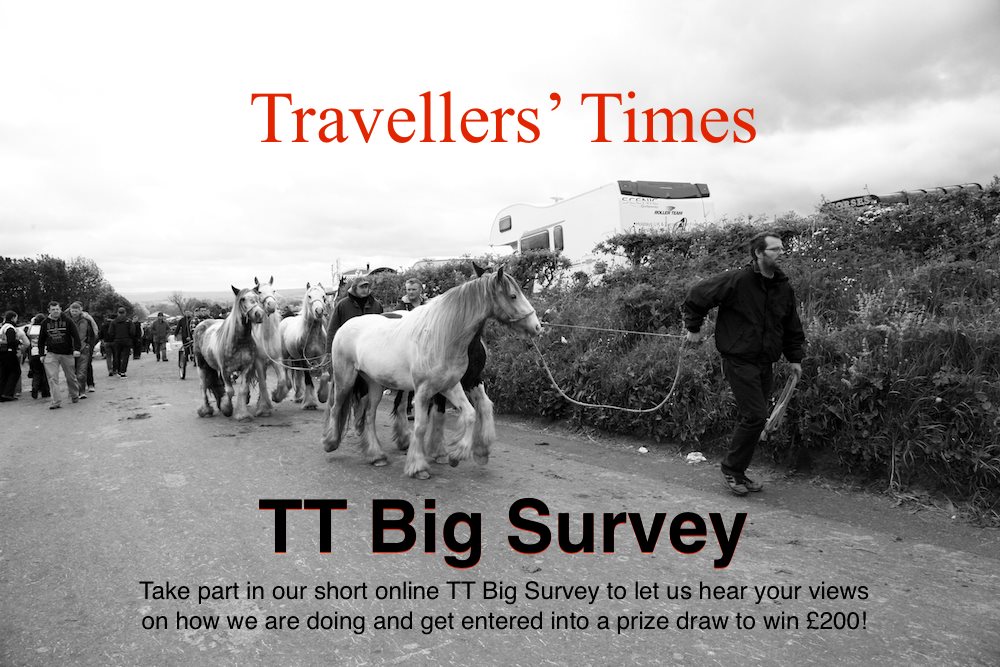 Take part in our short online TT Big Survey to let us hear your views on how we are doing and get entered into a prize draw to win £200!
https://www.surveymonkey.co.uk/r/TT-Big-Survey
At the Travellers' Times we ensure that we stay in touch with you - our readers - so that we can continue to deliver what you want, both online and in our twice-yearly magazine.
We want to make sure that we remain the best and biggest source of news, stories and information for the UK's Romany Gypsy, Traveller and Roma communities.
To do that we need to know how you think we are doing! As well as your letters, emails, and phone calls, events and through our Facebook page and Twitter, we also like to launch an online TT Big Survey once in a while, where we get the chance to hear your views and opinions on what we do.
Well, the time has come around for our second ever TT Big Survey!
It is really important to us that we have a good idea of what you like to see online and in the magazine, what kind of stories and articles you like, how you prefer to access the Travellers' Times Online and what you think about where we should be going in the future.
The survey is really important to us, easy to complete and only takes a few minutes, and you can take part by following this link: https://www.surveymonkey.co.uk/r/TT-Big-Survey
Every reader who completes the survey will also automatically be entered into our prize draw to win £200.
Thanks. We look forward to hearing your views.
The Travellers' Times
---