Traveller Country Singer Tina Mckinstry is back!
28 January 2016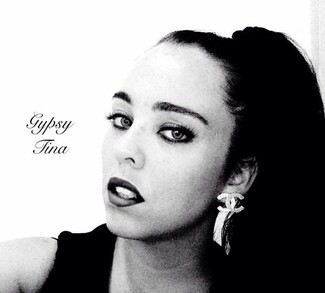 Country music singer from down under is back, and what a few years she has had!
Tina Mckinstry (Stanley) an English Roma Gypsy first gained our attention through her Youtube videos and word of mouth. Tina featured in TT Magazine almost five years ago and has since achieved amazing things. Tina has since sold over 100 thousand songs through online marketing and live shows. Through her generosity Tina has given a free song to Gypsies and Travellers when requested for the first dance at a wedding or a song for a loved one at a funeral.
Tina is currently in her final year of a 4-year Bachelor of Social Work degree at university and is working as a Child Protection Support Officer in sunny Queensland Australia. Tina has been a big advocate for children and young people who are dealing with significant issues in their life such as mental health and child abuse. As part of her love for helping children and young people, Tina uses her voice to talk and sing about mental health and child abuse to help young people overcome challenges in their lives. 
Tina has become one of the most well known Gypsy singers we have seen for a long time.
We asked Tina what she would say to our young Gypsies and Travellers today around education and here is what she had to say:
"Education is a hard one for us isn't it? I haven't had it easy myself, reading and spelling are not my strong points as I am more of a hands on learner and I know a lot of Gypsies and travellers are like this too. I have been told by Gorja people that I wont be good enough for University, I'm not good enough for this, for that, my writing isn't up to scratch. I have also been discriminated against due to my depression, and it felt very lonely at times. I'm not perfect, but I am real and I'm not afraid to speak about any issue big or small if it is going to help another young person deal with theirs. I have now proved to all those people who doubted me that they were wrong. Now I am in my last year of my Bachelor of Social Work degree, I am working for the Department of Child Safety, my depression is under control and I'm making a change in peoples lives in all sorts of ways.
There is no better feeling than helping people and I have helped many travelling people especially because I'm a traveller myself so they trust me, and also because difficult issues appear to get swept under the carpet, and being a traveller, people can trust that I will only look out for them. What I'd say to my 'extended' travelling families out there is not to listen to people who doubt your ability to achieve things. So you're not a good writer? So what! Either was I. So you're not a good reader? So what! Either was I.
You can achieve great things if you just believe in yourself and surround yourself with people who lift you up. I believe in you! So go out there and show everyone what we are made of please stay in school and get your education as it is only going to get harder for us as times go on so we need our education."
If any children and young people need to have a chat to someone about anything big or small, good or bad, but want to keep it confidential, just contact me I am here for you and knowing I'm a traveller as well is a bonus because I understand the issues.
To listen to Tina's music check out the following links:
https://www.facebook.com/GypsyTinaMckinstry/?ref=hl
https://www.reverbnation.com/tinamckinstry?profile_view_source=header_icon_nav
---