'Standing on the Shoulders of Giants': Stories from people who have challenged injustice faced by Gypsy, Roma, Traveller and nomadic communities
9 July 2020
Photo: Jake Bowers at Horsemonden (C) Adrian Arbib photography
On Monday 6th July, Friends, Families and Travellers launched an exciting series of interviews with people who have challenged injustice faced by Gypsy, Roma, Traveller and nomadic communities.
"We have brought together 24 stories from inspiring people who all stood up and challenged the status quo, in big and small ways, to make the UK a better place to live for Gypsies, Travellers, Roma and people living nomadically" said Lucy Hetherington. 
The films, which will be released daily from July 6th on Friends, Families and Travellers social media channels, capture the diversity of campaigners and campaigns, which have focused on improving the lives of Roma and travelling communities in the UK.
The interview films were made with prestigious filmmaker, Charles Newland. 
His previous credits include Travellers' Times, BFI, Vice and BBC.
FFT would like to express their sincere thanks to The National Lottery Heritage Fund who made it possible to capture these films, and to all the National Lottery players who making funding for heritage projects like this possible.
Speaking about the films, Sarah Mann, Director of Friends, Families and Travellers said:
"Watching the interviews, I felt truly honoured that all of the people involved have been willing to dig deep and share their thoughts and memories with passion and authenticity. The films are each so different, they show that activism can come in many different shapes and sizes and that independently and collaboratively, we make history every day."
FFT have been able to capture a small pocket of history with these films, but they know there are so many more stories to tell. If you would like to share your story, upload it to Twitter or Instagram with the hashtag #ImStanding
If you have a story to tell upload it to Twitter or Instagram with the hashtag #ImStanding
Commenting on the news of the release, Neil Ansell, Chair to the Trustees at Friends, Families and Travellers said:
"Time after time we hear the courage of people with deep respect and love for their community who have taken the decision to stand up and fight for their rights. The common thread throughout is people reaching a point in life where they realise that something simply has to be done, and opting to do it for themselves rather than hoping someone else will take on the mantle."
Stuart McLeod, Director of England, London and South at The National Lottery Heritage Fund, said:
"Sharing stories is vital to understanding all parts of our heritage. Thanks to money raised by National Lottery players, we've been pleased to support this project which is ensuring the history and voices of Gypsy, Traveller, Roma and nomadic communities can been heard."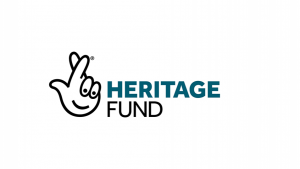 ---