Relationships Education Guidance concerns?
7 April 2021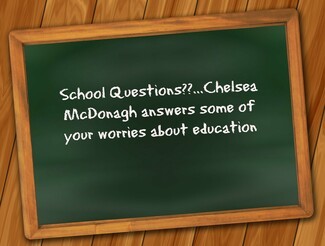 Chelsea McDonagh from Traveller Movement is back with the second monthly blog, answering your education questions, and, after much deliberation has decided to focus on a query that has been coming up quite frequently – the new Relationships and Sex Education Guidance. The new guidance was introduced in 2019 and includes a number of changes in order to reflect the world that we are living in today. Ultimately, much of the guidance is about helping children stay safe, especially online and to understand boundaries in relationships. Schools and parents want children and young people to be safe.
I'm worried about the content in the relationships education guidance, what does it include? 
Each school will have their own policy detailing how they will cover Relationship and Sex Education. The relationships lessons are compulsory which means your child cannot opt out. The focus is that young people learn about themselves, what constitutes a healthy relationship with family and peers, and how to stay safe. The aim is not to push a particular world view but instead to ensure that they have the information they need to stay safe. It is important that children and young people are given information that is correct and age appropriate, especially in age where the internet means information is at their fingertips. The content delivered is age appropriate and children will not be taught anything that is above their age level understanding.  
I'm worried about the inclusion of LGBT+ relationships, how is this covered? 
In the wake of the guidance there were a lot of unhelpful media stories which contributed to the confusion that people were feeling. At primary school the focus is on ensuring that children are aware that LGBT+ people and relationships exist. This is important in helping children and young people to navigate the world. It does not exist as a stand along topic and is instead incorporated into other topics. 
I'm worried about the sex education guidance, is it compulsory? 
At primary school, the sex education element is not compulsory. Please speak to your child's teacher if you do not want them to be part of the sex education lessons. 
What do I do if I still have concerns? 
You can read more about the Relationship and Sex Education guidance here. Please make contact with your child's teacher and arrange a meeting to discuss your concerns. You might want to do it as a group of parents if you are feeling less confident. 
 For information and advice you can also contact us at the Traveller Movement; Telephone: 02076072002 or email education@travellermovement.org.uk. 
---