Our Cheap Dirty Traveller Embarrassment
4 November 2014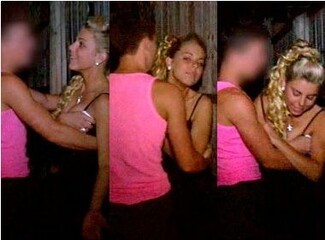 No one can smell a rat like a Gypsy. After centuries living on waste ground I thought we knew all about vermin and how to avoid them, but it would seem moving into houses has blunted our senses. If the first programme in the My Big Fat Gypsy Weddings is anything to go by, unmarried Gypsy and Traveller youth of today had better wise up. As a happily married man, a Gypsy and a journalist I'd have given those thinking of taking part this advice: "getting into bed with those determined to use you and abuse you always ends in trouble. Marry who you like, but never ever let a television film crew come to the wedding." A wedding night should be full of love and tenderness. But after watching My Big Fat Gypsy Wedding, most of Britain's 300,000 Gypsies and Travellers feel cheated, dirty and abused.
I was on a train at the time My Big Fat Gypsy Weddings was aired, but by the time it was over my phone was in meltdown at the rage and the fury. We've never heard of "grabbing", yet apparently it's a time honoured tradition of ours to allow young men to sexually assault young Gypsy women in car parks. Most of us aren't catholic at all, yet apparently all Gypsy girls prepare for their wedding day with a holy communion. Oh and apparently we often allow toddlers to go to church alone in a limo pretending to be drunk. For most Gypsies, the Channel Four series has simply given the old myths about Gypsies being immoral, flashy thieves a glitzy TV make-over. We've become trailer trash versions of the Flintstones there for your TV entertainment.
Trailer trashed: The first programme in the series claimed that the sexual assault or "grabbing" of young women is a Gypsy courtship tradition
I could tell there was something up as soon as the producers of the films called me. The people from Firecracker films wanted my phone numbers, but not a word of my advice, insight or access into the community. I told them I wasn't interested in helping and wished them luck.
Month's later, when they heard about the Travellers Got Talent competition I was helping to organise they called again. Without them guaranteeing some form of community involvement with the programme I said there's no way I could put them in touch with the finalists or allow them to film the final. The series producer Vicky Hamburger was determined to expoit the event, but I told her her film crew would be evicted if she turned up.
As any pest controller will tell you, one of the best ways of getting rid of rodents is to deny them food and not let them near you.They soon went away. But in an interview with Broadcast magazine suggests that poor Vicky has been given the cold shoulder by Gypsies and Travellers across Britain. In an interview with Broadcast magazine about the series, she moaned:
"Time and again, having planned a shoot, whole teams would wait around on location for days, being repeatedly stood up by our contributors. In one extreme case, a family had left their site when the director turned up to film. With phones not being answered and a vague clue they'd moved to Kent, he spent 48 hours touring the county's caravan sites. He never did find them."
Vicky would put it down to our unpredictable culture, I'd put it down to good sense. It would seem that many Gypsies and Travellers still retain the instinct to jel on when the long tails come near. So what we've been left with in this series are those too stupid or too desperate for fame to care. As a result we're all have to stomach yet more lies, myths and mocking.
Channel 4 was once a channel that made ground-breaking television and was keen to challenge what people believed. Not any more. This "mockumentary" series may entertain people for a few weeks, but Gypsies and Travellers will be living with it's effects for years.
They say bad journalists never let the facts get in the way of a good story; with this series Channel 4 have gone one worse and let the fiction do it instead.
If you want to complain about the way Gypsies and Travellers have been portrayed in My Big Fat Gypsy Weddings contact OFCOM here:
http://consumers.ofcom.org.uk/2010/06/broadcast-complaints-3/
To join the many people who are protesting about this series on facebook, visit:
http://www.facebook.com/#!/home.php?sk=group_120534984685114
---