Memories from a Romany Childhood By Chris Smith
15 April 2020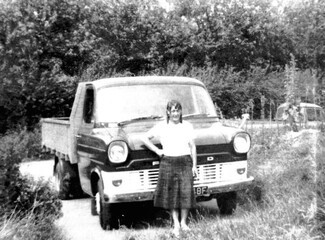 During times of social distancing and self- isolation it's so important to remember to look after our mental well-being. This could be through finding a creative outlet like writing, baking or even painting to name a few. In these challenging times, we are pleased to say, Romany Musician and previous TT manager, Chris Smith from Herefordshire will be sharing his own short true stories with us over the coming months as part of the series, 'Memories from a Romany Childhood'.
I was four years old the day my mother discovered her younger brother had been killed in a street fight...........writes Chris Smith.  It was a warm late spring afternoon when two policemen approached our tan. One wearing civvies and the other in uniform. I didn't hear what they said but I vividly recall her reaction. She placed her left hand above her temple and screamed, not the sort of scream you hear in horror movies, but a visceral howl filled with grief and longing for this news to be untrue.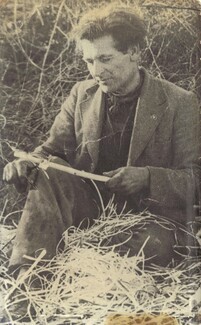 My father was working and my older brother at school. Perhaps it was fear that made me run across the green to Mrs Oliver's house, or maybe I just needed to escape the sound of my mother's pain. Mrs Oliver carried me back to our tan and spoke quietly to the gavvers, before doing her best to comfort my mam who was now walking in circles and slapping her chest, head, and legs whilst moaning and crying uncontrollably.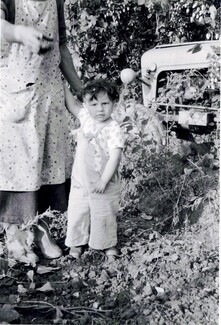 This memory is embedded within me, as is the fact that the next morning my mother had a streak of pure white hair above her left temple where she had placed her hand the day before. This stayed with her for the remainder of her life and served as a permanent reminder of the events of that day in nineteen sixty-five.
By Chris Smith 
The video above is a song about Romany life by  BrickshedMusic inspired by the life of lead vocalist Chris Smith's mother Elizabeth (Betty) Smith.
Main image: Elizabeth (Betty) Smith (c) Courtesy of Chris Smith 
---