Letter to Lord Bourne, Minister responsible for GRT Equality Policy - from Brigitta Balogh
5 November 2018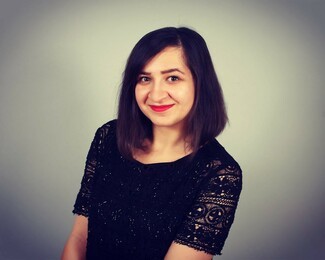 Roma aspiring Barrister Brigitta Balogh challenges government minister on Traveller planning definition change, injunctions to criminalise Traveller camps, hate speech and the lack of Traveller sites after requests for a meeting 'fell on deaf ears'
Dear Lord Bourne,
Please allow me to introduce myself. My name is Brigitta Balogh and I am a Hungarian-born Roma woman, currently attending the Bar Professional Training Course at City University of Law, aiming to become the first Roma person to qualify as a barrister in England and Wales. My primary goal in undertaking this work is to advance the current Gypsy, Roma and Traveller civil rights situation with an informed legal background.
I have attempted to reach out to you and your office previously. However, my request for a meeting to discuss several pressing issues relating to recent High Court injunction orders have all fallen on deaf ears. Therefore, I have no option but to publicly address you via an open letter and request legal reforms.
As Minister for Faith, you are responsible for Gypsy and Traveller Equality Policy. This means that you have a duty to implement and monitor policy and make sure that those that are in place are applied fairly and equally, as well as complying with Human Rights legislation.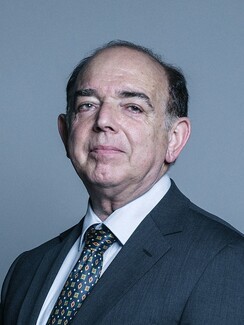 I believe that the communities have experienced laws, over many years, that are both directly and indirectly discriminatory. By way of recent example, the Planning Policy for Traveller  Sites (PPTS) published in 2015 by the Department for Communities and Local Government changed the definition of Gypsy and Traveller. Annex 1 of the PPTS sets out who is and who is not considered to be a Gypsy and Traveller for planning purposes and therefore who is, and who is not, entitled to the more permissive regime of the PPTS.  The change in the definition excluded Gypsies and Travellers who have had to stop travelling permanently. It has been argued that the definition is discriminatory, prejudicial, unreasonable and disproportionate, especially in relation to those who stopped travelling due to age, ill health or educational needs. 
You will also know that the Caravan Sites Act 1968 placed a statutory obligation on local authorities to provide Gypsy and Traveller sites where they were needed. However, that part of the 1968 Act was repealed by the Criminal Justice and Public Order Act 1994 and, as a result, local authorities no longer have any legal obligation to provide sites. Further, since the mid-1990's, the situation has deteriorated and councils are now obtaining High Court injunction orders to ban Gypsy and Travellers from their areas. This is a deliberate act to force the community to settle and the UK government should recognise that these orders are indirectly forcing the community to renounce its nomadic heritage and leave its traditions behind, potentially breaching Human Rights legislation.
We can see that various policies unfairly disadvantage Gypsy and Traveller communities and we witness first-hand uninformed MPs using their positions and influence to lobby for stricter enforcement of unauthorised sites in their areas, seemingly forgetting that many families are also their constituents.
We note that the hatred and antipathy directed towards Gypsy and Traveller families is also a potential vote winner on occasion. For example, Douglas Ross MP who was recently asked what he would do if he were to be Prime Minister for a day, stated: "I would like to see tougher enforcement against Gypsy Travellers."
However, Mr Ross is not the only MP who has made such comments. Back in 2017, during the House of Commons debate, I had the misfortune of listening to Philip Davis MP talking about the 'high level' of criminal activity within Gypsy and Traveller communities. He cited no evidence to support this. Also, Mark Francois MP suggested that Parliament should make deliberate acts of trespass a criminal offence, as if this would help the situation of a lack of sites and pitches. These inaccurate comments find their way into the media and fit with The Sun and other newspapers open propaganda against the communities. These agendas are destructive and take the focus away from providing legal protection for the communities.
 Regarding hate speech, in my view, the consequences of allowing public servants to engage in public instances of Anti-Gypsyism only creates further barriers to enabling positive social change. It is important to tackle and eliminate these elements as well as further support initiatives such as Gypsy, Roma and Traveller History Month, which has taken place in June every year since 2008 in the UK. This month-long series of events raises awareness and introduces community history into the school curriculum to support broader equality measures. 
It is evident that the Equality Act 2010 has not changed perceptions of the Gypsy and Traveller population by the general public. We can witness higher rates of bullying in schools, greater exclusions and now injunction orders. For these reasons, we suggest that it is time that you helped us put forward legal reforms, which will benefit the Gypsy and Traveller communities. The UK government seems reluctant to engage in this process or change the status quo for these long overlooked, under-represented, marginalised communities who tend to live under poor socio-economic conditions, experiencing injustice in every field of life but we hope that you will take a more positive approach.
It is interesting to note that the Welsh Government has a much more positive attitude towards Gypsies and Travellers. There, the Housing (Wales) Act 2014 has placed a duty on local authorities to provide sites for Gypsies and Travellers, where a need has been identified.
Many organisations and individuals have argued for years that the solution to the problem of lack of site provision is to reinstate the relevant parts of the Caravan Sites Act 1968 and for local authorities to create a network of sites. In addition, the Government needs to centrally take control of the situation and ensure councils implement policy effectively including provision of permanent and transit pitches and emergency stopping places. A further example of innovation is Leeds Gate's Negotiated Stopping  policy; all authorities should be using this policy as an official way of catering for roadside encampments. Individual activists and organisations have been advocating for decades on these issues but progress has been limited. This cannot continue.
Lord Bourne, with all due respect, I urge you to look into these matters as the Minister responsible for Gypsy and Traveller Equality Policy. What I request is that you give the issues outlined above immediate attention that will be followed by positive action - as it is long-awaited. Amongst people who are willing to support this open letter, there are many who protested against repealing the duty contained in the 1968 Act. They have been actively fighting for the community and it is time to take action.
Please do not dismiss my motion for law reform by drawing my attention to the recent consultation dealing with unauthorised development and encampments. We need positive practical remedies and what we need to discuss, above all else is how to reinstate the obligation on authorities to provide sites.
 Thank you for your consideration of these issues and I look forward to hearing from you.
Yours sincerely,
Brigitta Balogh
---