Hungarians hand back awards after anti-Roma racist is honoured
2 September 2016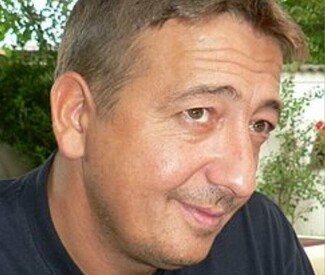 More than fifty recipients of one of Hungary's highest state honours have returned their awards in protest at the decision to give the award to Zsolt Bayer, a journalist and former politician who has called for the murder of Romani people.
Hungary is home to one of the biggest Romani populations in Europe. Bayer, a founder member of the ruling Fidesz party, was awarded the Order of Merit of the Knight's Cross by the Hungarian President János Áder last month on the occasion of a national holiday. He was expelled from Fidesz in 2013 after referring to Roma as "f***ing Gypsy animals" who live in a "miserable world of violence" in a newspaper column.
However, Bayer has continued to enjoy a high profile in Hungary as a journalist and political commentator, and is thought to be closely connected to Prime Minister Viktor Orban. He has been fined several times by the country's media watchdog for making racist remarks which breach codes of conduct.
Alongside calling for "revenge" against the Roma- Hungary's largest ethnic minority with almost three quarters of a million members- Bayer is also known for making antisemitic and xenophobic comments. In a piece referring to Jewish politicians Daniel Cohn-Bendit and Andras Schiffer, he wrote that "unfortunately they weren't all buried up to their necks in the Orgovany woods." A report from Hungary's press regulator said the remarks referred to a mass killing of suspected communists after the First World War, including many who were Jews. Around 100,000 Jews still live in Hungary, where they have probably resided for at least 1,000 years. In July, Bayer also wrote an open letter to the German Chancellor, Angela Merkel, in which he referred to migrants as "wildly foreign people" who are "impossible to integrate" and should be "thrown into the garbage".
Ágnes Daróczi is a leading Romani activist from Hungary, who is Vice Chair of the European Roma/Traveller Forum and has done major research into the persecution of Romani people during World War Two. She called the decision to award Bayer with one of her country's highest honours "absolutely unacceptable" and returned her award to the President last month.
"My question is, how can a journalist who instigates the murder of my people receive this decoration?" said Daróczi. "Zsolt Bayer is not merely an irresponsible journalist, he is a bad Hungarian, because he incites hatred and ostracizing. Ever since the dawn of the modern era, wars started with the noise of inciting writings rather than with the sound of guns.
"I am devoted to peace and co-operation," she added. "I can't accept common ground with Zsolt Bayer. I have spent my life working for the recognition of the Roma, the largest minority in our country. I have done this in the interest of my homeland Hungary and because of my convictions as a journalist," she said. Daróczi also asked the President to recognise that Bayer's writings have been followed by the racially motivated murders of Romani people.
Almost all Hungarian Roma are Hungarian citizens whose ancestors have lived in the region for centuries. Their exact date of arrival in Hungary is disputed, but they are referred to in documents dating to the reign of the Romanian prince Mircea the Old, who ruled over 600 years ago. Tens of thousands were murdered during the Second World War, but since then the number of Romani people has increased. This has been used by journalist such as Bayer to inflame fears of an ever-increasing Roma minority, against a supposed backdrop of white decline.
Contrary to Bayer's statements, today most Roma are deeply integrated in Hungarian society and the majority no longer speak the Romani language. Unlike the Roma minorities of other countries in Central and Eastern Europe, such as the Czech Republic, Slovakia, Poland, and Romania, relatively few Hungarian Roma have immigrated to Britain. Romani people are far less likely to complete secondary school than their non-Romani counterparts, and less than 1% have any form of higher education qualifications. Segregated classrooms are commonplace, and many Roma children are sent to schools for children with learning disabilities, regardless of their actual ability. As recently as the late 1990s, over 40% of Romani children were being sent to 'special schools'. Also common is 'de facto' segregation, which is caused by non-Romani parents puling their children out of schools attended by Roma children and sending them to other schools which are known to be 'white'.
Violence against the Roma minority has flared in recent years. In 2013 three members of a neo-fascist gang received life sentences for the murder of six Roma people in a spate of attacks during 2008 and 2009. A fourth defendant received a 13 year sentence. The kilings were carried out with machine guns, petrol bombs and grenades and the victims included Robert Csorba, a five year old child, and his father, also called Robert, who were shot as they fled their home which had been set on fire by the gang.
---