Polly Ellis calls for Gypsy, Roma and Traveller voices for research surveys about education
24 April 2023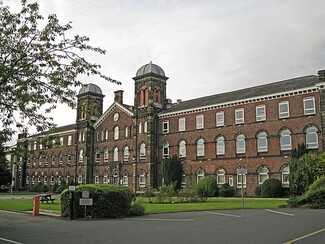 Back in 2021, Travellers Times interviewed University of Cumbria student, Polly Ellis, about her passion for equality and her journey to Higher Education. Now nearing the end of her degree, Polly has chosen to perform research into the education system and how it supports GRT students for her dissertation.
The research is based on the community's perspective of education, which will aim to contribute to the development of effective education strategies for Gypsy, Roma and Traveller children and young people.
"These surveys will contribute to research I hope will lead to effective and inclusive education for the Gypsy, Roma, Traveller community, the research will be submitted for my dissertation and remain anonymous. I want to show just how valuable the community is and how much the community can add to the conversation of GRT education.
The goal is to understand the challenges and opportunities that GRT students face in school and how their perspectives can be used to create more effective education policies and practices. The research aims to show the importance of listening to and including the voices of marginalized communities when developing education policies and practices that are fair and inclusive.
This survey is directed at GRT community members: https://forms.office.com/e/SaSUiMgDk8 
This survey is directed at people working with the GRT community: https://forms.office.com/e/Tt7n6SSe7r
I look forward to looking into the responses and hopefully contributing towards effective, inclusive education strategies for GRT children, young people and their families."
By Polly Ellis
(lead photo, University of Cumbria Campus Building, Fusehill Street © Richard Dorrell, Creative Commons)
---