"THERE WAS NO REPRESENTATION WHATSOEVER": RICHARD O'BRIEN SPEAKS OUT ABOUT PREJUDICE AMONG IRISH TRAVELLERS AND THE PARISH.
5 July 2022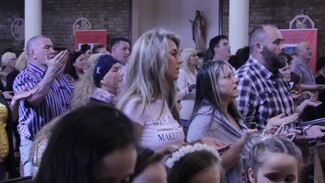 Richard O'Brien from Killarney has started an initiative to get more Travellers involved in parish life, with support from the Diocese of Kerry.
Richard O'Brien is an Irish Traveller who appeared in an interview with Jerry O'Sullivan on Radio Kerry. He wanted to share his story and encourage the parishes of Kerry to welcome Travellers and get them involved.
When Richard O'Brien studied Geology and Philosophy at the Royal Institute of Dublin, he started to reflect on the prejudice towards Travellers and issues close to home with access and representation within the Church.
"I wanted to know more about my faith, but during my studies I started to reflect on what I was doing and how I could help the marginalised communities."
During his interview Richard talks about the prejudice his family has faced, despite their dedication to the Catholic religion.
 "All my life we've seen all members of Travelling community, young or old, being abandoned in the parish, which has always stood out as a bit unusual since Travellers are very committed and religious to their faith".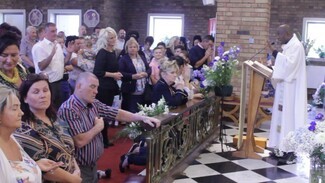 He began to ask Travellers across Ireland whether they have been involved in the parish. He found that the majority had similar answers relating to lack of representation and lack of accessibility.
"There was no representation whatsoever."
This prompted O'Brien to write letters to the Bishops of Ireland and the Vatican to discuss the issues Travellers face and they found this is a pressing topic of concern. Richard is now getting support from the Diocese of Kerry to expand outreach within the Traveller communities.
During the three years of discourse he wanted to make it clear that he is also part of the settled community, and they can also see the difficulties Travellers face within the parish. "They too found it strange that no Travellers where ever involved in their local parishes and they pushed me forward with this project as it is the right thing to do", said Richard O'Brien.
The local Travellers in Kerry have nominated O'Brien to speak on their behalf regarding the Catholic religion and church. Due to the regular prejudice in the parish, Travellers have had to develop their own way of practicing their faith by finding pilgrimage in other countries. Richard says, "It's a shame someone would have to travel to the other side of the world to say a prayer because they didn't feel welcome five minutes down the road.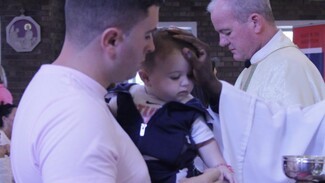 Richard is on the Justice and Peace Committee with the Diocese of Kerry to work on the biggest challenge, gaining members of the parish that are from the Travelling community. Knowing that Priests listen to Radio Kerry, he hopes they will approach Travellers and let them know they are welcome in church and in the parish.
In his radio interview, Richard O'Brien also comments on the rise of suicides, especially among young children, and how being welcomed among the parishes will help tackle mental health issues.
"We have a mental health crisis in the Travelling community, we are seven times more likely to commit suicide. This didn't happen over-night and racism plays a huge role in that figure", says Richard.
For the children and future generations, Richard wants more faces and representation within the churches and parishes of Ireland. He states that, "through religion and churches we can change people's hearts and perceptions of Travellers".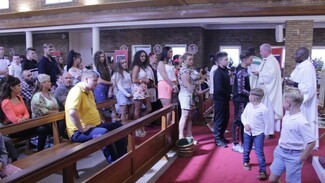 By Liza Mortimer/TT News
(All photographs: Stock photo: Catholic Travellers celebrate the Feast of Assumption at St Peters, Hatfield, Hertfordshire, UK (c) Shaun Soto)
---