Call out for artists and performers – paid – for Cheshire Pride of Romani launch event
11 February 2022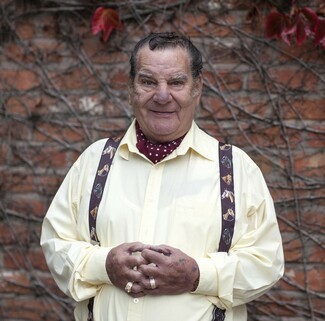 Pride of Romani, a grassroots organisation in the North West of England, are holding a launch event on the 24th of June in Cheshire.
"We are looking for musicians, artists and other professionals who want to exhibit and showcase their skills and talent," say Pride of Romani. "We will cover your travel expenses and for your time."
If you are interested then please contact pride of Romani through social media, or email them at prideofromani@gmail.com
Picture: The late Joe Smith RIP, a lifelong Cheshire Romany campaigner. Following in his footsteps his daughters have set up 'Pride of Romani' to carry on the fight for Gypsy, Roma and Traveller rights. Photo taken by Jean Goldsmith for the Travellers' Times.
TT News
---