Scottish ministers condemn UK Government proposals to 'criminalise Travelling'
24 February 2020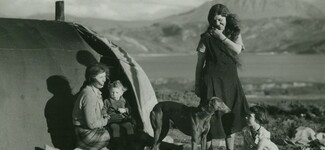 "We explicitly recognise the right to travel, and we are taking steps to map and where possible reopen traditional stopping places" says Scottish Government
The Scottish Government will NOT be enacting any proposals by the UK Government that 'criminalise travelling' or that increase police powers to evict unauthorised Traveller encampments – a freedom of information investigation has revealed.
In their response to a request sent using freedom of information laws, the Scottish Government said that the consultation, announced by Home Secretary Pritti Patel on November 5th last year, only applied to England and Wales, and that the Scottish Government would not be introducing anything similar in Scotland.
In fact, the Scottish Government said they would be working with Scottish Traveller communities and local councils in a bid to facilitate the 'right to travel'.
"The Scottish Government values the contribution of Gypsy/Traveller communities make to our diverse history, culture and traditions," they responded.
"In 'Improving the Lives of Scotland's Gypsy/Travellers 2019-2021' which we published in October 2019, we explicitly recognise the right to travel, and we are taking steps to map and where possible reopen traditional stopping places. We are also working closely with the Convention of Scottish Local Authorities to test out 'negotiated stopping' for families on the move, as a way of facilitating their right to travel. Scottish Ministers believe that the proposals currently out for consultation are likely to undermine efforts to improve outcomes of Gypsy/Travellers across the board, for example in relation to health or education.
The Scottish Government recognises that our Gypsy/Traveller communities have in the past been excluded from many aspects of public life and have too often not been involved in decisions that affect their lives. 'Improving the Lives of Scotland's Gypsy/Travellers' was developed with the active involvement of the Gypsy/Traveller community and we have provided funding to support their involvement in delivering the actions. We have a strong commitment to inclusive communication, and to working in ways that ensure that communities affected by our legislation and policy have every opportunity to contribute their views."
The full freedom of information response to the request from an unknown investigator can be seen here: https://www.gov.scot/publications/foi-202000013834/?fbclid=IwAR23qUMqJVZrT2TxQQ_d9rWin9fDDZVCV58eG4KhSfKUBWY57zow4bRDaNg
TT News
(Lead picture: Scottish Travellers by Loch Eriboll ©National Trust Images/Edward Chambré Hardman Collection. Used with permission)
---