Traveller anger as shops and pubs close across two counties on day of girl's funeral
28 August 2019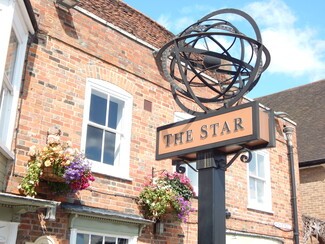 Travellers have reacted with anger and dismay after shops and pubs closed across two counties on the day of a young girl's funeral.
16 year old Mary Beary tragically died after being hit by a train and her funeral took place in Hoddesdon, Hertfordshire on Wednesday 7th August. Hundreds of family and friends came to pay their respects.
Pubs and shops closed on the day of the funeral across two counties – Hertfordshire and Essex. 
Speaking to the Travellers' Times, a Traveller man who was at the funeral called the decisions to close "racist". "The pubs and shops all closed because of the funeral. How is that right in this day and age?"
"It's like with the Blacks back in America the 1950's, only its 2019 and we are still treated like that."
He added that the closed shops dismayed and disrespected the mourners and Mary Beary's relatives and friends. "It's racism and we face it every day of our lives," he said.
One of the pub chains that shut their doors was JD Wetherspoons. The Travellers' Times contacted them and asked why they did this.
A Wetherspoon spokesman confirmed that The Star in Hoddesdon closed all day on the day of Mary Beary's funeral.
"The decision was made by the company and was subsequently endorsed by the police," they added.
"Our Harlow pub also closed, but for the evening only. We completely refute any allegations of racism."
The Travellers' Times also contacted the Co-op to ask them why they closed.
A spokesperson for Co-op, said that the store in Harlow shut at 5pm "temporarily" for safety reasons because of a "disturbance in the shop."
The Travellers' Times also contacted the Traveller Movement NGO. Yvonne MacNamara CEO of the Traveller Movement said that it was "unfortunately not uncommon" for pubs and shops to discriminate against Travellers.
"While this is very upsetting for the people involved, unfortunately it is not uncommon. Gypsies, Roma and Irish Travellers continue to suffer extreme levels of prejudice and discrimination in their everyday lives," she said.
"As an organisation that works directly with members of the Gypsy and Traveller communities we frequently challenge pubs and services that refuse entry to community members. In 2011 the Traveller Movement successfully brought a case for racial discrimination against JD Wetherspoons for refusing conference delegates entry the Coronet pub following our annual conference."
"Gypsies and Irish Travellers are protected from discrimination under sections 13 and 29 of the Equality Act 2010 and service providers cannot discriminate on the grounds of race."
"We would urge people to contact your local Traveller support services for assistance in this matter. But act fast! You must bring your complaint to court within 6 months less one day of the date of the act of discrimination. For more information, please watch a video and read a fact sheet about your rights when refused access to services."
TT News
(Photograph by Mike Doherty)
---