Leeds GATE fundraisers to take part in 10 kilometre run
4 July 2019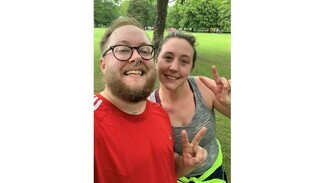 A West Yorkshire Gypsy and Traveller charity's supporters and workers will be taking part in a ten kilometre run this Sunday to raise money to help improve their building.
The runners from Leeds GATE have already nearly collected £1,000 in sponsorship and are asking for people to donate to their fund raising pages here.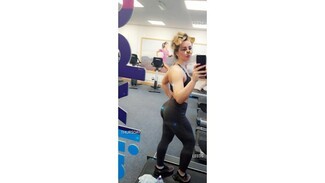 Helen Jones, Leeds GATE CEO, said that the youngest Leeds GATE supporter taking part would be in a pram!
"We're going to be legging it like a boss (in Ellie's case); run/walking hopefully to the end (in my case); and booting it alongside with her grand-daughters in their pram (in Sharon's case); Charlotte, Rachael and her son, and Laura and Helen from our wonderful Executive Board will all be there," said Helen Jones.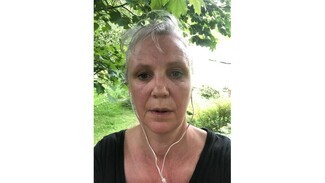 Ellie and Louie Stafford (lead picture) have been in training all year ahead of this event and have covered hundreds of kilometres in preparation for the big day! Louie couldn't even run for 60 seconds without stopping at the beginning of 2019.
Leeds GATE is a charity close to both of our hearts - a membership organisation for Gypsy &Traveller people, supporting human rights and providing vital support. If you know us, you know how much it means to us," said Ellie and Louie.
The Asda Foundation Leeds 10K is the original legacy run of the late Jane Tomlinson, who took on a series of endurance challenges to raise nearly £2m for charity despite battling terminal cancer.
Jane died in 2007 soon after launching the 10K and now it is a highlight on the city's running calendar – a hugely popular and inclusive event for runners of all abilities that captures the can-do, inspirational spirit displayed by its founder.
Large crowds lining the route, a fantastic atmosphere and friendly volunteers all contribute to the success of this fabulous flat run that takes in many historic city centre landmarks.
The Leeds GATE team will be one of many taking part to raise money for good causes.
Being part of Leeds GATE is like having another family," said Helen Jones.  "Of course we are a professional organisation but that doesn't stop us from being welcoming, kind and caring.  But some things about our building are really not as good as we want them to be, any little help you can give will be put to good use, and encourage us to keep going."
By TT News
(Main Photo: Ellie and Louie Stafford will be "legging it like a boss" to raise money for Leeds GATE)
---