English Slingshot Federation's international Spring Shoot a big success!
12 June 2019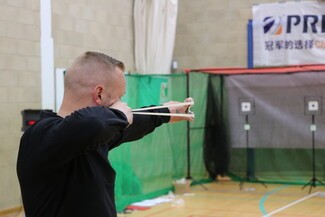 The English Slingshot Federation's (ESF) first ever international catapult shooting competition was a great success, say ESF organisers Keith Dighton and Asa Wilson.
The event took place in Cheltenham in April and competitors from eleven different nations – including England, USA, China, Czech Republic, Italy, Germany, France and Spain - all took part.
We are pushing this as a professional sport, Asa Wilson told a You Tube Moocher's Guide reporter.
"The ESF is here to provide professional events at professional venues," said Keith Dighton, adding that the event largely ran without a hitch.
Both organisers where keen to point out that slingshot shooting and the event itself remained accessible to all and that there where competitions for novice shooters.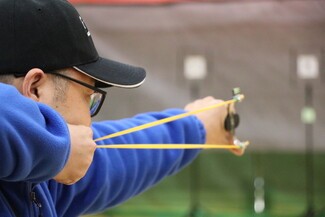 Nearly 300 people came through the doors and with 150 shooters in the main 10m events, which took place over four rounds of target shooting.
The next ESF event is a camping weekend and the shoots will take place outside 'in the woods', in a simulated hunting environment.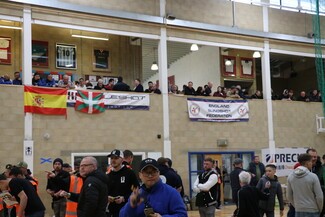 The event we are having at Solihull is on the 20th and 21st of July and is the world largest hunting simulation course. It's a two day event with various competitions open to all," Keith Dighton told the Travellers' Times.
Camping on site is included in the entry fee.
For more info people can go to: https://www.facebook.com/englandslingshotfederation
The full list of winners are:
20m Professional
1 John Webb
2 Julie
3 John Jeffries
20m novice
1 Alfie Walsh
2 Nigel Bullen
3 Jack Deykes
10m pro event
1 Chris Graffin
2 John Webb
3 Phillip Fields
10m novice event
1 Jimmy Cairns
2 Greg Pittman
3 Nigel Bullen
Women's event
1 Anna Duskova
2 Francesca Tarusssello
3 Susanna
Junior's event
1 Jim Price
2 Thomas Graham
3 James Hearn
By TT News
(All photos © Charles Newland, videos courtesy of The Moocher's Guide)
---