Traveller Movement welcomes commitment from Church of England to tackle racism against Gypsy, Roma and Travellers
26 February 2019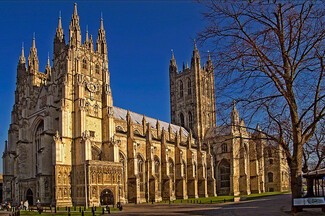 Discrimination against Gypsies, Roma and Travellers a "blasphemy" say Church leaders
The Church of England has passed a motion calling on its leaders to combat racism "in all its forms" against Gypsy, Roma and Irish Traveller communities.
The motion was passed at the General Synod - the Church's national assembly - on Saturday the 23rd of February calling it "a blasphemy" against Christ to tolerate racism and discrimination against the Roma, Gypsy, and Traveller communities.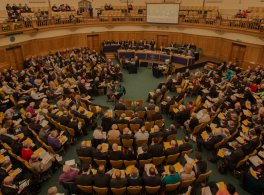 The move by Church leaders has been welcomed by the Traveller Movement, and TM CEO Yvonne MacNamara said that the Government should take note.
"Given the long history of racism and discrimination against Travelling communities, this report is most welcome," said Yvonne MacNamara.
"Insufficient site provision is often the cause of much online hate and negative media portrayals of GRT communities."
"We applaud the Church of England for taking such a positive stance. We would urge the Government to follow suit."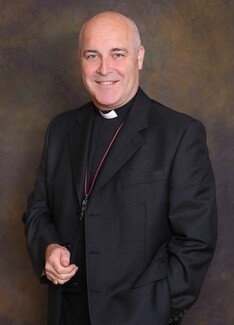 The Bishop of Chelmsford, Stephen Cottrell, put the motion before the General Synod and spoke of the 'evil' of all forms of racism – and how racism and prejudice against Gypsy, Roma and Traveller communities was still 'tragically' tolerated.
"If one of us in any other situation today or later was to use racist language about some other person or group it is very likely in today's society that we would and rightly so be immediately called out but tragically, perversely, racism against Traveller and Roma and Gypsies is still tolerated," said Stephen Cottrell.
"This motion may be modest in its scope but it signals a change of heart and a new direction in our determination to combat racism in all its manifestations and to be clear that all people are made in the image of God, and that Gypsy, Traveller and Roma people deserve particular support," he said.
A Church of England report published the same day also called on church leaders to make land available for new sites for Gypsy and Traveller communities. Furthermore the report made the following recommendations:
-Speak out publicly against racism and hate crimes directed against Gypsies, Irish Travellers and Roma
Urge the Media to stop denigrating and victimising these communities - Instigate a Commission on Sites for Gypsies and Travellers and encourage the local and national Church to make land available for new sites managed by Housing Associations
For Bishops in the House of Lords to continue to speak out boldly against legislation that seeks to further marginalise Gypsies Irish Travellers and Roma
We urge the Bishops to call on central government to address the extreme distress of those Roma who have migrated to the UK in recent times and are anxious about their ongoing status in the light of the Brexit negotiations.
For each Diocese to be encouraged to appoint a Chaplain to Gypsies and Travellers, to harness the potential for Church growth here, and work to combat racism in the Church and wider community.
Traveller Movement research from 2017 found that 91% of Gypsy, Roma and Travellers have experienced discrimination due to their ethnicity.
A YouGov poll from 2018 also revealed that one in four (42%) of GB adults said they would be unhappy with a close relative having a long-term relationship or marriage with a Gypsy/Traveller.
By TT News
(Main picture: Church of England Synod takes place © Antony McCallum - http://www.wyrdlight.com)
---