Job Opportunity; Community Arts Tutors
7 January 2019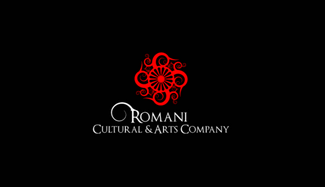 Sessional Job Opportunity
Community Arts Tutors
    (PER SESSION FEE TO BE NEGOTIATED)
The Romani Cultural & Arts Company are seeking applications from interested people with an arts-arts-based skill / trade to become sessional Community Arts Tutors as part of their Children and Young Peoples Arts Workshop Project on local Gypsy & Traveller sites. Applications are accepted on a rolling basis throughout the 3 year project.
This project is funded by BBC Children In Need.
The project is designed to engage with children on 4 Gypsy and Traveller sites across South Wales over a three year period. Its purpose is to:
| | |
| --- | --- |
| 1 | To support Gypsy and Irish Traveller children to improve their levels of social interaction between the different ethnic GT (Gypsy, Irish Traveller) groups living on caravan sites. This is because Gypsies and Irish Travellers do not have many opportunities to mix and make friends. |
| 2 | To support Gypsy and Traveller children to have good self-esteem, be more resilient and feel proud of their cultural heritage and background so that their confidence is less affected by prejudice and / or perceived discrimination. |
| 3 | To support Gypsy and Traveller children to feel more confident and resilient in engaging with support agencies and the outside world so that they are encouraged to maintain engagement in purposeful activity and education. |
The four sites we work on are: Cwmcrachen, Blaenau Gwent Council; Roverway, Cardiff County Council; Shepherd's Hill, Torfaen Council; Shirenewton, Cardiff County Council
Community Arts Tutors collaborate with a wide variety of local groups, encouraging the use of artistic activities to support their development and improve their quality of life. Generally, they work in areas where there are social, cultural or environmental issues to be addressed. They use a whole range of art forms to engage with these different community groups, including visual arts, theatre, dance, music, carnival arts and film.
If you are interested, please see our website (www.romaniarts.co.uk) for a Job Description, Personal Specification. A letter (no more than 2 sides of A4, font 11), a recent CV and proof of DBS certificate / number are to be emailed to: isaacblake@romaniarts.co.uk
---