NOTICE: Stow Fair will now be held on the 18th October 2018
12 October 2018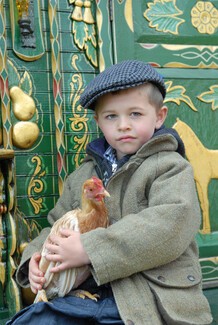 Travellers' Times has just been updated that Stow Horse Fair will now take place on the 18th October 2018.  
We are hoping to be there again this year so make sure you come and say hello and grab a free copy of our latest documentary Searching for the Travelling people. 
Did you know Stow-on-the-Wold has held it's fair ever since the  Royal Charter granted it in 1476? Edward IV, the monarch at the time, decreed, "2 fairs forever be held for the relief and succour of the inhabitants of the county".
Main Photo:© Alison Chapman 
---