Dark days ahead for Italy's Roma as Salvini ramps up the hate
4 July 2018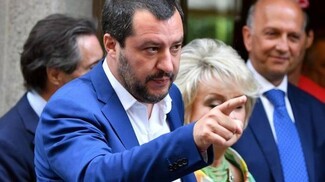 By Bernard Rorke, European Roma Rights Centre
Italy's Roma are bracing themselves for a new wave of persecution in the fallout of the Interior Minister Salvini's recent call for a census. Despite the fact that the Prime Minister dismissed any census on the basis of ethnicity as "unconstitutional and discriminatory", it has become clear on the ground that Salvini's calculated hate speech is prompting hard line responses from municipal authorities and inciting public hostility towards Roma.   The danger is that the rule of law will be trumped by the rule of mobsters from Salvini's far-right League, as they ramp up the anti-Roma bigotry and hate.
On Tuesday, the Regional Council of Lombardy passed a motion proposing a "mapping of the Roma and Sinti settlements" in order "to counteract the situations of urban illegality and degradation and to guarantee civil coexistence". The Democratic Party condemned the move as a "racist and demagogic motion, which calls for an ethnic-based census". 
Other recent events including camp evictions in Rimini, Chiavari and Rome last week, and an anti-Roma march led by the extremist Forza Nuvoa in Milan on June 30, provide growing evidence that Salvini is setting a vicious anti-Roma agenda right across the country. In another sinister move, the Mayor of Vincenza last week extended a ban on Roma from certain public spaces and declared that he intends to widen this ban to cover the entire territory of the municipality.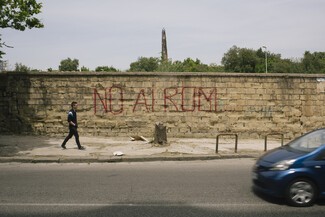 So far there has been no response from the official anti-discrimination body, Ufficio Nazionale Antidiscriminazioni Razziali (UNAR). Not a word of condemnation about these very dangerous developments. UNAR has been criticized many times by the Council of Europe for its lack of independence and ineffectiveness in the fight against racism. But its silence now is especially disturbing. Because it is clear that Matteo Salvini, who called for a "mass cleansing street by street, piazza by piazza, neighbourhood by neighbourhood", is trying to revive the climate of fear that prevailed during Berlusconi's 'Nomad Emergency' in 2008. Until this emergency was declared illegal in 2011, it was open season, as Roma across Italy became targets for intimidation, mob violence and expulsions.
Salvini can expect little serious opposition from Brussels, as he is sure to remember how the European Commission gave its blessing to the scheme to fingerprint Roma children in 2008. He cannot have forgotten how the Commission sat mute in the face of Berlusconi's threat, that if the EU "meddled" in Italian affairs on immigration he would wreck the functioning of the European institutions.
Salvini will also have noticed that over the last decade, the Commission has taken no action against Italy for its mistreatment of Roma and undeclared apartheid. International bodies and human rights organizations made repeated calls for an end to repressive policies and an immediate halt to forced evictions of Roma. The ERRC, Amnesty and other organizations provided substantial evidence that Roma continued to face extreme harassment that violates personal dignity, and that the conditions in segregated camps and emergency shelters were what the Race Equality Directive describes as "an intimidating, hostile, and degrading environment."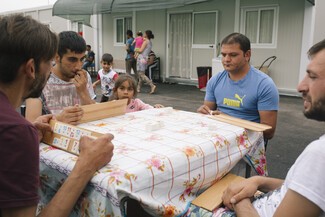 Salvini is on his way to become the most powerful politician in Italy, and to serve this end Roma, migrants and refugees will be scapegoated without scruple. Salvini has turned the League into a national force. When it was the separatist Northern League, southern Italians were depicted as lazy parasites bleeding the northern cities. Now he's gone national, the enemy is the 'horde' of migrants, refugees and Roma, and Salvini's new nativist ideology is 'Italians first.'
He cares little about the human consequences of his words and deeds. He makes a political virtue of his racist contempt for Roma, and even expressed regret that he could not expel Italian Roma from the country along with undocumented foreigners. His disregard for the rule of law, his virulent nativism and racist determination to scapegoat the Roma smells like fascism. Dark days lie ahead for Italy if this assault on democracy and decency by Salvini and his League goes unchallenged.
By Bernard Rorke, European Roma Rights Centre 
---