Young Male actor wanted for short film about the Roma Holocaust
14 May 2018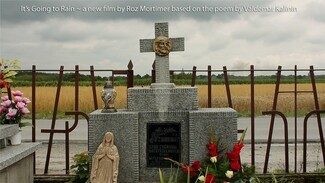 OPEN CASTING CALL
'It's Going to Rain'
A Roma boy or young man aged between 10 and 17 for a short film about the Roma Holocaust is needed.
The film is directed by Roz Mortimer and produced by Wonderdog Films for Film London and Channel 4.

Requirements:
• Roma boy/young man aged 10 – 17
• Mustspeak Romani language
• Preferably Polish-­-Roma, but Roma from Hungary, Czech Republic,
Slovakia, Ukraine, Romania, Lithuania will also be considered
• No previous acting experience necessary
• This is a paid role

Shooting dates: 1 or 2 days between 28th May and 10th June 2018
Shooting location: A forest near London

This is a short film for Channel 4 based on Valdemar Kalinin's poem 'It's Going to Rain'. In the film a boy recites the poem in English and Romani. It's Going to Rain is a short film about what happened to the Roma during WWII and refers to the murder of Roma families by Nazi soldiers and their burial in forest graves across Central and Eastern Europe.

In order to be considered, you should email at casting@wonder-dog.co.uk  by 22nd May 2018. 
Please send the following information:
Your full name • phone number • email • photograph • your age •
what languages you speak • the area where you live

Thank you for your interest in the film!
---