Stop stealing our identity - say New Zealand Romani campaigners
6 February 2018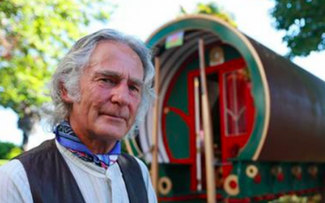 Romani Gypsies are campaigning against the theft and misuse of their identity by the organisers of a commercial event for New Zealand's growing hippy 'van and truck culture', and have written to the countries Minister for Ethnic Communities to ask her to intervene.
The campaigners believe that the use of 'Gypsy' in 'The Original Gypsy Fair', a commercial event which is part of the New Zealand van and truck culture circuit - which is run by businessman Jim Banks - trivialises and appropriates their culture, heritage and identity, and is a form of "romantic racism".
We are born Gypsies and cannot become one by lifestyle choice
Robert Lovell Kamulo, a Romani Gypsy born in New Zealand (main picture), said people could not become a Gypsy by choice.
He is one of the leaders of the campaign that is challenging the owners and operators of the fair, which has been running since the 1990s, because they are using images of Romani Gypsies on posters and calling themselves 'gypsies'.
"We are born Gypsies and cannot become one by lifestyle choice," Mr Lovell said.
"To us Romani people, this misuse of name gypsy by non-gypsies who are not Romani is insulting.
"It is a gross misrepresentation of who we are as a race of people, and very misleading to the general public."
The real origins of the nomadic 'hippy' counterculture are rooted in Ken Kesey's original road trip across the USA in a brightly painted psychedelic 'acid bus' in the 1960's and the Stone Henge Free Festival in the UK in the 1970's. However, in New Zealand – and in the UK – some of the inheritors and adopters of that vibrant and colourful lifestyle are increasingly and explicitly misappropriating a faux-'gypsy' ethnic identity – and this is what the Romani campaigners want to stop.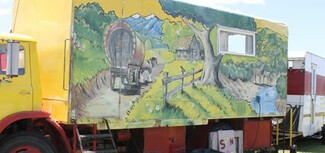 The campaigners have also launched a petition to persuade 'The Original Gypsy Fair' to change its name. The petition has already begun to gather numbers, but the campaigners are asking for Gypsies, Roma and Travellers across the world to sign and campaigner Frances Reilly says she hopes that the readers of the Travellers' Times will sign and share it as well.
Our ethnicity is not a commodity and the myth needs to stop
Comments left on the petition (which has been signed by the Travellers' Times) include the following:
Shamus McPhee, the Perthshire Scottish Gypsy Traveller, cultural leader, advocate and artist, said: "The same thing is happening here in Scotland, so it's not surprising. Markers of identity are being manipulated to create divisiveness among the Gypsy Traveller population, while the right to self-determination is completely ignored.
At the same time, an element of cultural metempsychosis is taking place: everyone is choring the identity of Gypsy Travellers -- ostensibly, they want to emulate us and appropriate our culture for their own gains."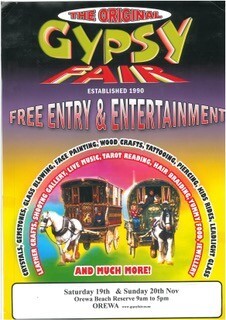 Mr R Wallis said: "Our ethnicity is not a commodity and the myth needs to stop."
Wayne Jones said: "I fully support this petition from my perspective as a Kale - Welsh Romany - and I urge others who share our race and cultural identity to do the same by signing this petition. Thank you, Mr Lovell, you are doing what is right and fair for the survival of our culture."
One commenter said it was no different from white people 'blacking up'.
The petition can be found by clicking on this link.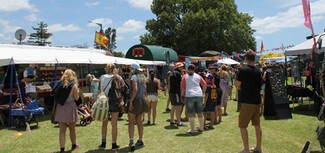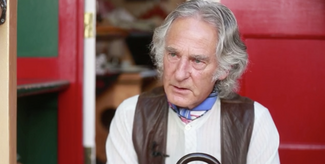 In the letter to Minister Salesa – seen by the Travellers' Times – Mr Lovell says that The Original Gypsy Fair is an "embarrassment" to New Zealand and that the government is implicated because it allows public land to be used to host the event. Mr Lovell also challenges the use of photographs of Romani people – some of whom he is related to - in the events' promotional leaflets and posters and says that these people did not give permission for their images to be used in such a way.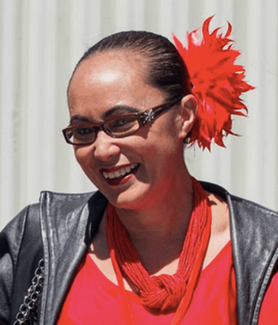 Mr Lovell – who was the first from his family to be born in New Zealand in 1949 - goes on to state that the campaigners do not wish to prevent The Original Gypsy Fair from doing business, but that they should "remove any and all Roma/Romany Gypsy copyrighted photos from future advertising poster boards and from any type of media advertising."
"Further, we would kindly request the New Zealand government uphold its commitment to defending cultural and race relations, human rights and ethnic diversity with a legal review that removes the language "Gypsy" from all registered business names," states Mr Lovell.
"We would also request the Minister to rise in the House to make a Statement of Support for New Zealand's Romani on March 21, Race Relations Day. As well, on December 10th for Human Rights Day."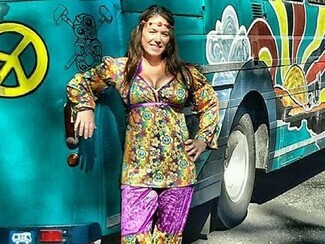 There are an estimated 1,500 – 3,000 Romani people in New Zealand.
In the UK, Romany Gypsies and Irish and Scottish Travellers are legally recognised as ethnic minorities. Romany Gypsies and Irish Travellers are also protected by equality laws and public authorities have a duty to foster good race relations. This means that a council or government agency could be challenged through the courts by campaigners if they allowed their land to be used by a commercial company that misappropriated Romani Gypsy and Traveller ethnicity and identity.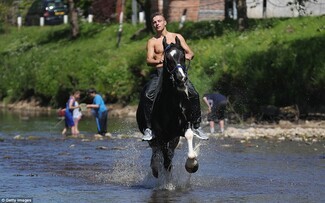 The Travellers' Times approached Minister Jenny Salesa for comment, but she did not reply to us by the deadline for the publication of this article.
A similar New Zealand event, called the 'Gypsy Extravaganza', was approached by Mr Lovell and recently dropped the 'Gypsy' from its name and is now called 'The Extravaganza'.
By Mike Doherty/TT News
Main picture: Mr Robert Lovell Kamulo
---