Romani man to receive MBE for 'transformative' work with young people
4 January 2018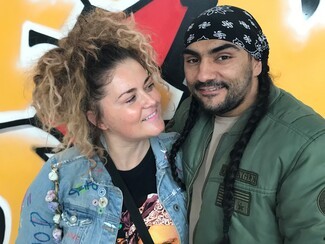 A Romani man, originally from Poland, has been named in the New Year's Honours list for his work with Street Factory - a community interest company that transforms the lives of the young people through hip hop.
Toby Gorniak came to Plymouth as a teenager unable to speak English and has reached out to other youths through hip hop.
The father-of-six, together with wife Jo, run the well-respected Community Interest Company Street Factory.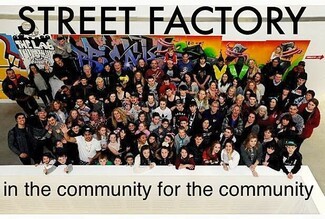 Speaking to the Plymouth Herald, Toby said: "It is overwhelming, man. It is crazy. I was watching television when my wife opened the letter. She started jumping around and screaming. She was really excited."
"It is mind-blowing to get this recognition from the Palace. I would like to say thanks to Plymouth for supporting myself and the team at Street Factory over the last ten years.
I hope this will help the cause and help raise the profile of Street factory. It will be really nice to go to the Palace. I have been thinking about what to wear, I will have to look fresh."
He grew up in Poland where he'd learn to dance by plugging a stereo into a car speaker, before copying moves he'd seen on music videos with his friends on the streets.
Since 2007, Toby and Jo have been using hip hop as a tool to boost the confidence of people from all walks of life.
Jo tells the Travellers' Times that she is Plymouth "born and bred."
"I had opportunity to go to New York and work in City Kids, which is basically a really large organisation that works in the projects."
Jo adds that watching City Kids using "hip hop, rapping, graffiti and dance" to transform the lives of "kids that had got mixed up in gangs and crime" was a "transformative experience" for herself. When Jo got back to the UK, herself and Toby became determined to set up a project in Plymouth using the same methods.
So Street Factory was born ten years ago and has grown and grown ever since.
"We started on a small scale at first on our local church and soon we had over a hundred-young people coming every Saturday," says Jo.
"Toby can speak six languages fluently, so if there are new people coming into the community we can communicate with them which is really helpful," she adds.
And Street Factory isn't just for young people.
"We do work with the whole community. I would say maybe the main age might be from thirteen years old to thirty years, but we do work with the whole community," says Jo.
Toby's Romany Gypsy heritage has led to Street Factory working in rural Cornwall with Gypsy and Traveller young people.
"That project was mainly about inspiring and promoting positivity and about being proud of being a Gypsy," says Toby.
Street Factory also work with young people to help them engage with school education and get something out of it – and with schools to better engage with young people who normally don't do that well.
Now Toby, Jo and their team hope to transform their former industrial space into a gleaming educational centre based around the five elements of hip-hop: respect, peace, love, unity and having fun under the banner of Hip Hop Ed.
They want to revamp their Sawrey Street building in Millbay – which has previously been a brewery, garage and food wholesalers – into a world-leading space for teaching "difficult to reach" youngsters. It will teach the pillars of hip hop, including DJing, rapping, beatboxing, breakdancing and graffiti art – alongside more conventional lessons.
Please help Toby and Jo Gorniak – and the team at Street Factory – to help realise the dreams and talents of the young people of Plymouth by donating to this crowdfunder to help revamp their HQ.
---