Jeremy Corbyn meets with Young Travellers at Brighton Table Tennis club
17 October 2017
A leading charity Friends Families and Travellers have partnered with  Brighton Table Tennis Club to deliver weekly table tennis sessions for young Travellers in Brighton.
Brighton Table Tennis Club works with people of all ages, especially young people, to improve health, celebrate diversity and build a strong community.
FFTs Youth Co-ordinator & Health Engagement Worker Samson Rattigan, told Youth at Travellers' Times, "The sessions have been running for a year now taking place every Tuesday after school."
He added, "It's a really multi-cultural place, in some sessions young Travellers have been coached by refugees and young people with down-syndrome and get weekly coaching by Brighton's table tennis Chinese champion."
Jeremy Corbyn paid the club in Brighton a visit during his time at the Labour Party annual conference and tweeted:" Clubs like these are vital in our communities, they are committed to helping those who need it."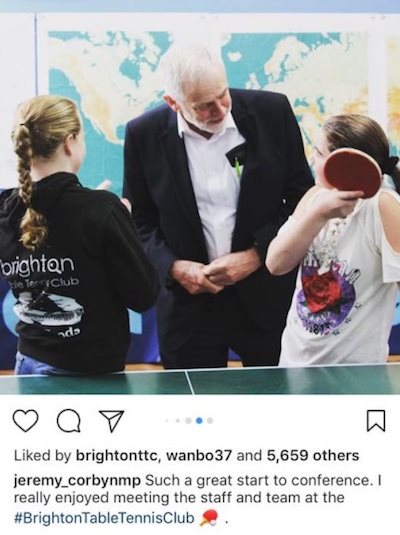 (Picture Caption: Left to right - Young Traveller Margaret, Jeremy Corbyn and young Traveller Eileen)
Tim the Table Tennis Director told Youth at Travellers' Times, "In the year that we started the Tuesday after school sessions with young Travellers we have seen some real good improvements in their table tennis skills."
He added, "The young people enjoy coming to the club, have a great attitude and lots of spirit. They love playing with Wen Wei, Brighton Table Tennis Club's Chinese champion coach and others from a wide range of backgrounds in the club. The plan is to get them training more and competing in local and national competitions in the near future."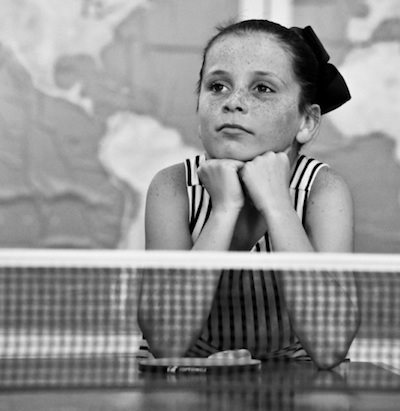 (Picture caption: Young Traveller Eileen)  
(Main picture caption: Jeremy Corbyn and Young Traveller Margaret)
---