Campaign launched for LGBT Irish Travellers and Gypsies who have 'nowhere to turn'
24 October 2017
Irish Traveller Hughie Maughan, the 2016 'Big Brother' star and TV celebrity, joins the Traveller Movement and other Gypsies and Travellers in Parliament today, to launch an "impressive" campaign to support LBGT Gypsies, Roma and Travellers.
The Traveller Movement has launched a new campaign to raise awareness of LGBT people within the Gypsy, Roma and Traveller communities.
The initiative is the first of its kind in the UK and aims to challenge homophobic attitudes towards Lesbian, Gay, Bisexual and Transgender Gypsy, Roma and Traveller people, as well as providing valuable resources and support for LGBT Gypsies and Travellers who often feel they have "nowhere to turn".
LGBT issues can often remain a taboo subject within Gypsy and Traveller communities which leads to LGBT Gypsies and Travellers often feeling isolated and at a loss, says the Traveller Movement. In an effort to address this reality the Traveller Movement has produced – in cooperation with LGBT GRT people – two short films to show LGBT Gypsies and Travellers that they are not alone and there is support out there.
The short film entitled "LGBT Gypsies and Travellers: our stories" focuses on the personal experiences of LGBT Gypsies and Travellers including Irish Traveller and 'Big Brother 17' runner-up Hughie Maughan. This short film shares powerful experiences that will resonate with many, not just in the Gypsy and Traveller community but also the wider LGBT community too. Importantly, it shows to LGBT Gypsies and Travellers that they can live happy and fulfilled lives.
 LGBT Gypsies and Travellers: our stories
The Traveller Movement's work helping Gypsies and Travellers has picked up a real need for information, support and education in relation to LGBT issues. Especially around the mental health issues LGBT Gypsy and Traveller people may suffer as a consequence of the fears they have about how their sexuality will be received by their community. The second film, "On the road to being you" explores this very issue and outlines the support services that Gypsies and Travellers have available to them if they feel at a loss.
The campaign was launched at the Houses of Parliament at an event hosted by Martin Docherty-Hughes, the SNP MP for West Dunbartonshire, who said that he was "impressed".
"I was very impressed by the courage and determination of these people to be true to themselves, and their communities: often when we focus on these issues we forget to praise the great strength and resilience that LGBT people show every day," said Martin Docherty-Hughes MP.
"It can be easy for some of us in the LGBT community to think that the recent passing of equal marriage laws in most of the UK means that we can rest on our laurels: some of the stories that we hear from those in the Gypsy Traveller community shows that we've still got work to do: but we know that raising awareness with events like this is the best way to do it," he added.
The Travellers' Times Chris Smith was also part of the project and said that it was "important and ground-breaking."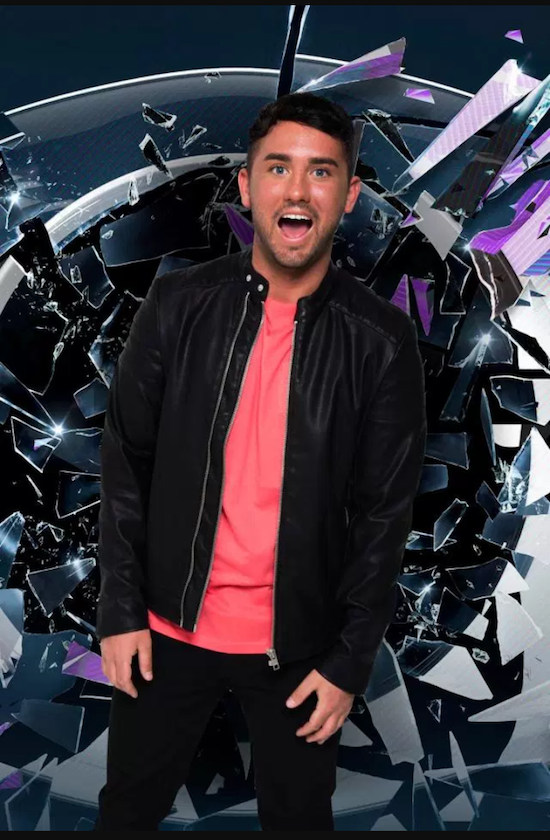 (Photo caption: Hughie Maughan © Hughie Maughan)
Hughie Maughan, an Irish Traveller who appears in the videos, said that he was "proud and happy" to be part of the project.
"It's very close to my heart and is such an important subject," said Hughie Maughan.
"Projects like this are essential in showing the public a side to the Traveller community you don't always hear of and it's also a way for Travellers that feel alone and different to have someone to relate to" he added.
"It shows the problems Travellers face that you don't hear of like the discrimination from Travellers towards other Travellers for sexuality life style."
Mary, an Irish Traveller, spoke about her experience of coming out to her family and how continuing to hide what she was would have led to her "killing herself."
"It took me a long time to think about how I was going to tell my family. Literally sleepless nights for years. I would wake up in the middle of the night and think 'this is the worst thing ever, nothing is worse than this," said Mary.
"I didn't think there would be a life for me," she added. "So I moved away to become my own person. I knew I was doing it for a reason and to give myself a bit of time. So I could say this is who I am and this is how it is, I hope you can accept it. But at least I knew if they didn't it wasn't going to end up with me killing myself."
"We need to stop worrying about what other people say. We need to stop this taboo of 'we can't talk about relationships, we can't talk about being gay, we can't talk about problems we are having'."
Yvonne MacNamara, the CEO of the Traveller Movement said: "There is a mental health crisis in the general population but this is exacerbated for Travellers because of issues like the discrimination they experience as highlighted in our latest report 'The last acceptable form of racism'."
"But to make matters worse LGBT Gypsies and Travellers also face prejudice from their own community and this can make them feel as if they have nowhere to turn," said Yvonne MacNamara. "We hope this project will challenge these attitudes and show to LGBT Gypsies and Travellers that they are not alone and there are people and organisations out there who can help."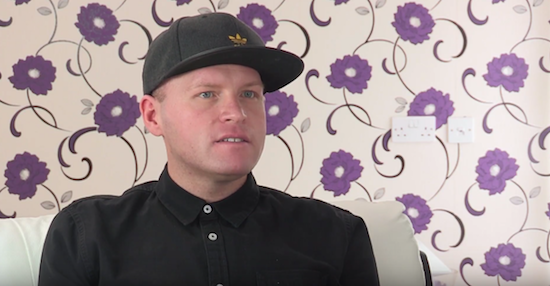 (Picture caption: Henry Chapman)
Henry Chapman, a Romany activist for Gypsy Roma Traveller rights, commented on the launch of the campaign: "This is a massive day for all in the Gypsy, Roma and Traveller (GRT) LGBT community finally we able to have a voice regarding being LGBT in the GRT community," he said.
"From my personal experiences and feeling so concerned what other people would think especially what other Travellers would think that I could not seem to pass in my mind the shame that I could bring on my family. Over and over in my head I did not want to be this way but in reality being gay is ok and no matter what you're not the only one that is gay....
Even though there was a time I almost took my own life but I am so proud that I am able to be here and campaign for myself and others in my community who maybe struggling with their sexuality or identity," said Henry Chapman.
"I am so proud that the Traveller Movement was able to come up with the videos and to make people more aware of the issues and personal experiences of our LGBT people. The main thing is that we show love and support to those who maybe struggling. Being a Traveller and being gay is ok there is nothing to be ashamed of," he added. 
"There are many others that share those struggles but you no longer have to be a single voice because now Travellers services are now having the conversation. We now have so much work to do with other providers to allow the GRT LGBT people to come and engage," he said.
"We not born to hate, but we learn to show tolerance and love."
---