DIKH HE NA BISTER
1 August 2017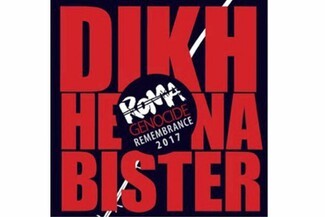 DIKH HE NA BISTER – Roma Genocide Remembrance Initiative 2017
Krakow/Auschwitz (Poland), July 29 – August 4, 2017
TernYpe – International Roma Youth Network, the Documentation and Cultural Centre of German Sinti and Roma and their partners gather 200 young Roma and non-Roma from all over Europe around August 2nd 2017, marking the 73rd anniversary of the "Roma Holocaust Memorial Day". The initiative aims at raising awareness among young Europeans, civil society and decision-makers about the Roma Genocide, as well as about the mechanisms of antigypsyism in a challenging context of rising racism, hate speech and extremism in Europe.
 TernYpe – International Roma Youth Network, bring together young Europeans of different cultures and backgrounds to commemorate the extermination of Roma in the concentration camp Auschwitz-Birkenau and to develop a dialogue on the topic of xenophobia and racism in Europe today. Knowledge and recognition of the extermination of Roma during the Second World War is still very limited - especially among young Europeans including the Roma.
The aim of the event and the seminar is to inform young people with different backgrounds about the genocide of Roma. Holocaust education has the aim to make young people understand the mechanism of exclusion, of racism, anti-Semitism, antigypsyism and populist and dogmatic manipulation of people which led to the worst moment of human action in history. Critical thinking is a key asset to raise civic courage and active citizenship in the fight against extremism and racism
GateHerts have taken 5 youth to participate in the event. Article 12s David Donaldson, Shannon McDonald & Bernadette Williamson Friends Famillies & Travellers Betsy Mobey & GateHerts Scarlett smith. Also attending from the UK are Facilitator Sybil Lee and Volunteer Andree Morgan Andrews who took part in the remembrance initiative last year.The groups are currently taking part in the 5 day educational event in Krakow including educational sessions, a visit of the Auschwitz Museum; working groups day in Krakow, 2 August commemoration activities in Auschwitz, and a day dedicated to finishing and evaluating participants learning journey.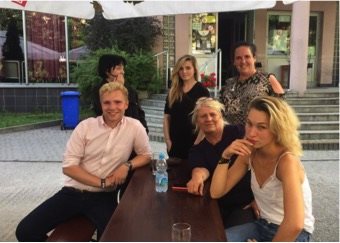 Gate Herts Josie & Sherrie and Article 12s David Donaldson, Bernadette Williamson and Shannon McDonald
TAKE ACTION NOW VISIT http://2august.eu/take-action/
Tweet for better world!
Send out a customized tweet using the #RomaGenocide and #2August hashtag. Create your own, or use one of the pre-made tweets below.
You can find the pre-made tweets HERE. http://2august.eu/take-action/

Other actions
Join the online commemoration and change your Facebook cover picture to this action day photo on 2 August or to this profile photo.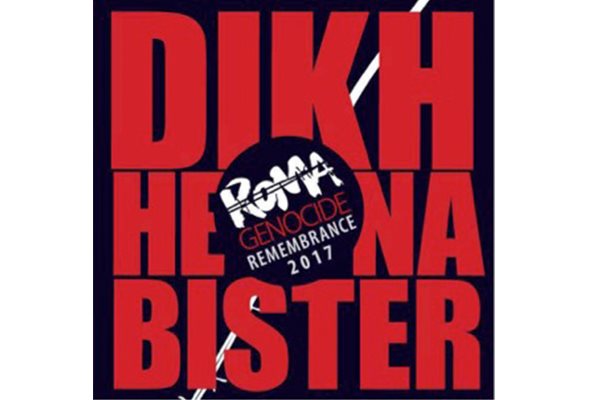 ---