London Gypsies and Travellers have a blooming good time!
10 May 2016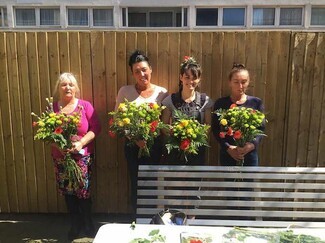 Gypsies and Travellers from London had a great afternoon learning the traditional Romany skills of floristry from HertsGATE's Sherrie Smith.
Sherrie, a Romany Gypsy florist mother of two and a successful businesswoman, took her popular floristry workshop to the London Gypsy and Traveller Unit to share her experience and skills.
Sherrie Smith and Hertfordshire Gypsy and Traveller Empowerment, believe that floristry can be a great self-employed business for Gypsy and Traveller women – and men – to work in, as the work can be fitted around raising a family.
Sherrie says that the workshop teaches how to make button-holes for weddings, water-bomb bouquets and round table arrangements – all useful skills.
"It was a pleasure to sit out in sunshine, teaching such a willing group of ladies, inspiring to see such happiness and how proud, with a sense of accomplishment in what they achieved in just two hours," said Sherrie.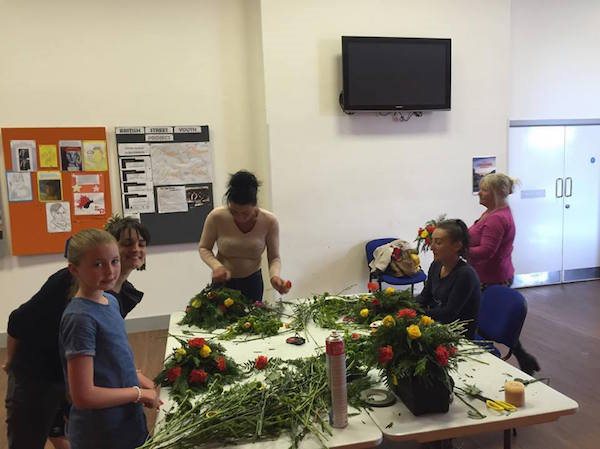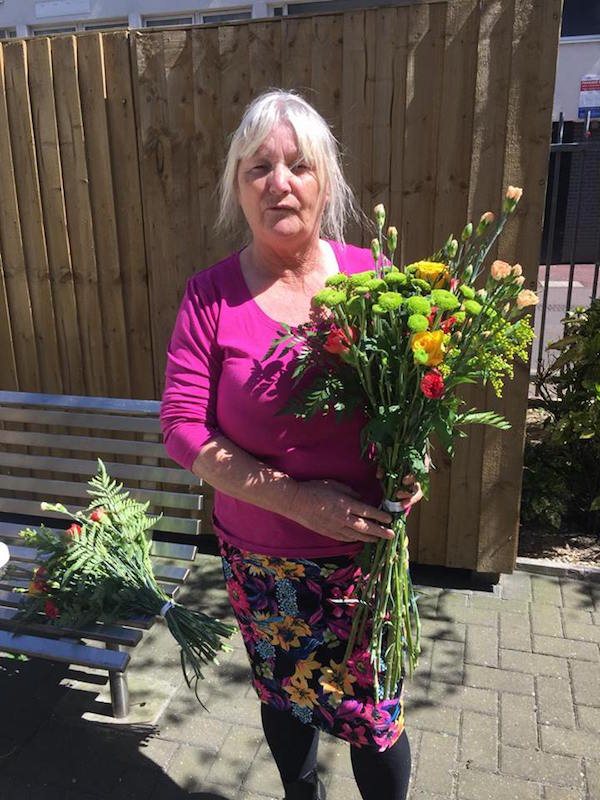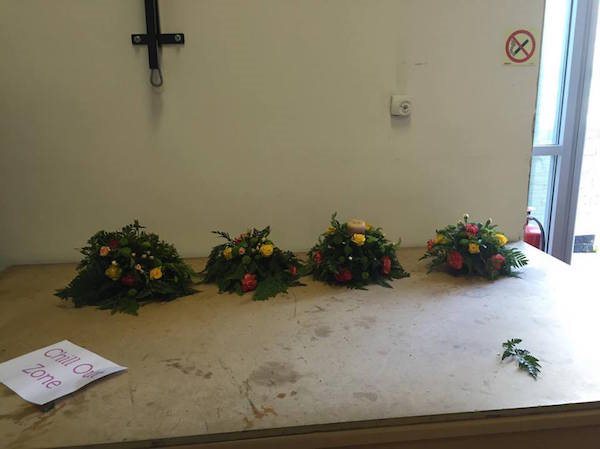 ---