Newham Mayor's comments 'no joke' say London Gypsies and Travellers
24 March 2016
Gypsies and Travellers from east London have taken their Mayor to task and launched a complaint to the Equalities watchdog over comments made during a Newham Council Cabinet meeting late last week in which councillors  were reported to have 'joked' about living next to a Traveller site.
Sir Robin Wales, Mayor of Newham – one of the most deprived boroughs in London – made comments that have been labelled a "disgusting" during the meeting when the topic of extra Traveller pitches was brought up.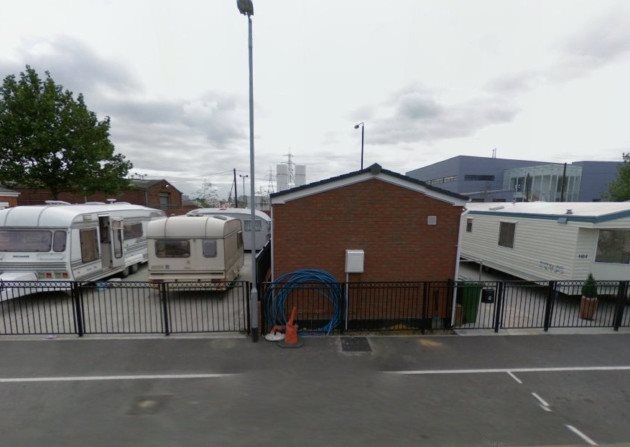 The comments at the centre of the row came just after the councillors at the meeting had agreed that there was no need "at the present time" for new Gypsy and Traveller accommodation in the borough. Directly after this, Deputy Mayor Cllr Lester Hudson 'joked' that he would like to know the address of the person who "made the objective".
"I think what Lester is saying is that we would be very happy to set up a site right next to their house," Sir Robin Wales then said.
The news of what was said at the meeting soon leaked out on Twitter and Gypsy and Traveller organisations were quick to condemn the 'joke' as racist.
On Monday, the London Gypsy and Traveller Unit – a campaign organisation - launched a complaint about the Mayor and one other councillor to the Equalities and Human Rights Commission, saying that the 'joke' broke Equalities laws.
Debby Kennett, joint-CEO of the London Gypsy Traveller Unit, said the comments are indicative of a form of prejudice "still deemed acceptable".
"Its casual racist banter," she said. "Why should they be at ease making remarks like that? They should know better.
"It wouldn't be acceptable to make a comment like that about anyone else."
A spokesperson for the Equalities Commission - the public authority which polices the Equalities Act 2010 - said that a complaint had been received and was being looked into.
Romany Gypsies and Irish Travellers are legally protected as ethnic minorities under race relations laws and are councilors                have a duty to foster good race relations.
The Travellers' Times contacted Newham Counci,l and Councillor Lester Hudson, Deputy Mayor of Newham, said:
"The local newspaper account of this exchange is simply wrong. I was absolutely serious when I asked to understand more about objectors to our approach, not the objective. I am proud of the fact that Newham Council has previously established an authorised public site for Gypsies and Travellers and has made a detailed analysis of the needs of these communities locally."
"Other local authorities could learn much from Newham's approach and should do much more to help those communities. I wanted to know whether the local authority of any objector had made a significant commitment to Gypsies and Travellers as Newham Council has. I would be happy to see a dedicated public site for Gypsies and Travellers established by every local authority in the country."
Yet many of Newham's Gypsy and Traveller residents believe that the comments were "disgusting" and reveal a long held dismissive attitude towards their needs that comes right from the top of the local council. Lisa Smith 39, a Newham Romany Gypsy, said:
"We have never felt supported by the Newham Mayor and now he's attitudes towards Gypsies and Travellers are out in public. We have been residents of Newham for generations and the Mayor's comments show that we are still not accepted."
 "We are shocked that the council has said that there isn't any need for more Traveller pitches when there is a whole young generation growing up who need a pitch. The accommodation needs of Gypsies and Travellers is not a joke, it is a very serious issue for all the Traveller community."
"We would like a public apology from the Mayor and a meeting with him to talk about our need for more sites in Newham."
---