Research to take place into UK's lack of a strategy for Roma inclusion
14 November 2013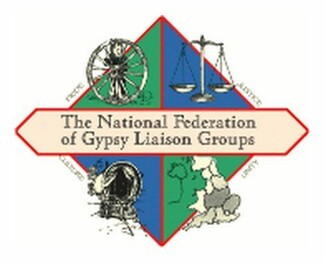 The House of Commons European Scrutiny Committee has said that "Member States are best placed to decide on policies regarding Roma integration". But what policies has the UK actually decided on?
THE National Federation of Gypsy Liaison Groups (NFGLG) has received funding to look into the lack of a UK strategy for Roma inclusion, and is inviting help from members of the UK's Gypsy, Roma and Traveller communities to help research the issue.
The European Union requires all Member States to have a strategy in place to ensure Romani people are not excluded from society in future, but it is questionable whether such a strategy really exists in the UK.
"In response to the European Commission's EU Framework for National Roma Integration Strategies, all EU Member States developed plans to improve the economic and social integration of Romani citizens," say the NFGLG.
"EU candidate countries participating in the Decade of Roma Inclusion developed earlier Roma inclusion strategies and Decade Action Plans, and they were invited by the European Commission to update these according to the Framework.
"The EU Framework for National Roma Integration Strategies explicitly calls upon Member States to design their National Roma Integration Strategies ("NRIS" or "strategies") with a view to including strong monitoring mechanisms.
"Furthermore, the recent communication of the European Commission urges Member States to "involve civil society, including Roma organizations, in the implementation and monitoring of the strategies.""
NFGLG think it is "very important to undertake a review of the lack of a UK strategy". They have been granted the funding to research the issue from the Decade of Roma Inclusion Secretariat Foundation. "We will be using community interviewers Gypsy, Roma and Traveller on this work and we invite community members from Irish, Roma , Gypsy of English Welsh and Scots origin to contact us if they are interested," NFGLG said.
Contact information:
The NFGLG are inviting anyone who may be interested in conducting interviews to aid the research to print an application form, available here, and fill it out and send to the NFGLG offices. Alternatively the form can be filled in and emailed to info@nationalgypsytravellerfederation.org, with "interview" in the subject box.
Those without email can ring 01629 732744 and leave details of their contact number.
Anyone interest should get in touch by the 27th November 2013.
The NFGLG have a training day booked 13th December 2013, so those interested in taking part should keep the 12th and 13th December free.
---