UK Government fails to meet the needs of its Gypsy, Roma and Traveller Communities – says new report
26 July 2018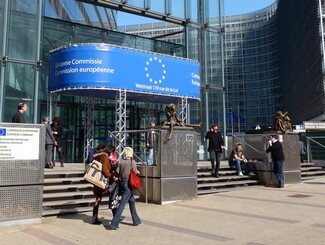 UK failure to establish a Roma Integration Strategy is "worrying on many levels", says the National Federation of Gypsy Liaison Groups.
A new  report ("Civil society monitoring report on implementation of the national Roma integration strategiesin the United Kingdom") has highlighted the failure of successive governments to integrate the UK's Gypsy, Roma and Traveller communities.
The report (prepared by the National Federation of Gypsy Liaison Groups; Friends Families and Travellers; Roma Support Group and Roma Community Care Derby) was prepared as part of the Roma Civil Monitor pilot project, 'Capacity-building for Roma civil society and strengthening its involvement in the monitoring of National Roma Integration Strategies'. The pilot project is carried out for the European Commission, DG Justice and Consumers and coordinated by the Center for Policy Studies of Central European University (CEU CPS), in partnership with the European Roma Grassroots Organisations Network (ERGO Network), the European Roma Rights Centre (ERRC), the FundaciónSecretariadoGitano (FSG) and the Roma Education Fund (REF) and implemented with around 90 NGOs and experts from up to 27 member states.
Siobhan Spencer MBE, from the National Federation of Gypsy Liaison Groups, says that the lack of progress on the Roma Integration Strategy is "worrying".
"We will not improve the level of equity for Gypsy Traveller and Roma communities unless there is a concrete time line with adequate resources put in place," she added. "To date it is worrying at the lack of progress that has been made on many levels."
Key findings detailed in the report are that:
Unlike most European governments the UK government has still not established a National Roma Integration Strategy, despite both a number of recommendations in international treaties (which urged the UK government to do so) and repeated requests from Gypsy, Roma and Traveller (GRT) NGOs. The UK Government continue to hold to the position that mainstream laws and policies already offer protection to GRT populations and will in themselves promote integration – although this is not the experience of community members and their representative organisations. Accordingly, GRT communities continue to be marginalised, with attempts to meet their needs and foster their integration being piecemeal and poorly funded.

There is

no systematic mainstreaming for GRT inclusion within central Government and there is little evidence of Roma inclusion being mainstreamed across local authorities. Similarly, with regard to promoting the empowerment and participation of GRT communities there has been little in the way of specific initiatives, apart from a few pilot programmes, with most positive work that has been done coming from NGOs.

There is clear inconsistency in data collection with regard to Gypsies, Roma and Travellers in official data sets.

Despite the UK's anti-discrimination legislation, evidence shows that discrimination and racism towards Gypsies, Irish Travellers and Roma continues across the UK.

Negative media coverage of the communities, coupled with the "localism" agenda, an active "anti-Gypsy" stance on the part of some national and local politicians and the change in the definition of "Gypsy" under Planning Policy for Traveller Sites and its knock-on effect in terms of the reduction of identified need have helped to worsen the situation.

There is a lack of a structured approach to address antigypsyism, which is often left out of discussions about racism.

Racism towards most ethnic minority groups is now less frequently expressed in public and widely seen as unacceptable. However, racism towards GTR communities is still common and is frequently blatant. In addition, abusive media coverage and overtly racist statements from local and national politicians add to the ignorance and prejudice of many members of the settled population

While the UK government has adopted policy measures to eliminate hate speech, a clearer strategy is needed to take action against the media (including social media) or individuals that incite discrimination and racism against GRT communities and individuals.
A second report, to be produced in December this year, will focus on the key areas of Accommodation, Education, Employment and Health.
(Picture courtesy of NFGLG)
---