Gypsies and Travellers from the Glynmil site in Merthyr Tydfil celebrate history month
27 July 2016
The Glynmil Gypsy/Traveller communities recently celebrated Gypsy, Roma, Traveller history month with an event themed around pride and inclusion.
The event, held on the 16th June in Merthyr Tydfil, Wales, was supported by the Big Lottery funded Bridges Project and Safer Merthyr Tydfil.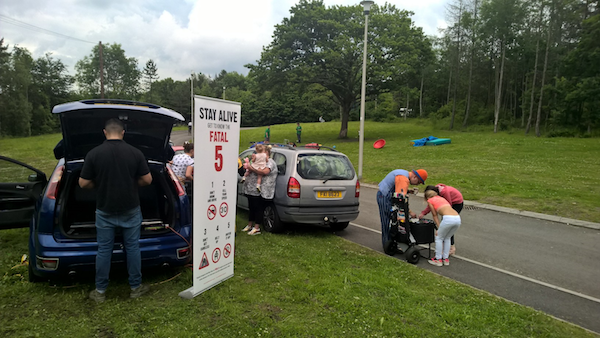 The Mayor of Merthyr opened the event and was joined by Merthyr Equality Champion Ernie Goldsworthy who welcomed guests:
 "As equalities champion I was very pleased with the whole day and was proud to be associated with the event. Many thanks for all your hard work," said Ernie Goldsworthy.
The day was a great success for all, where both adults and children from Merthyr Tydfil joined together to enjoy Roma mocktails, films, face painting, entertainers, silk painting and flower making, creative play and an interactive workshop with the fire service.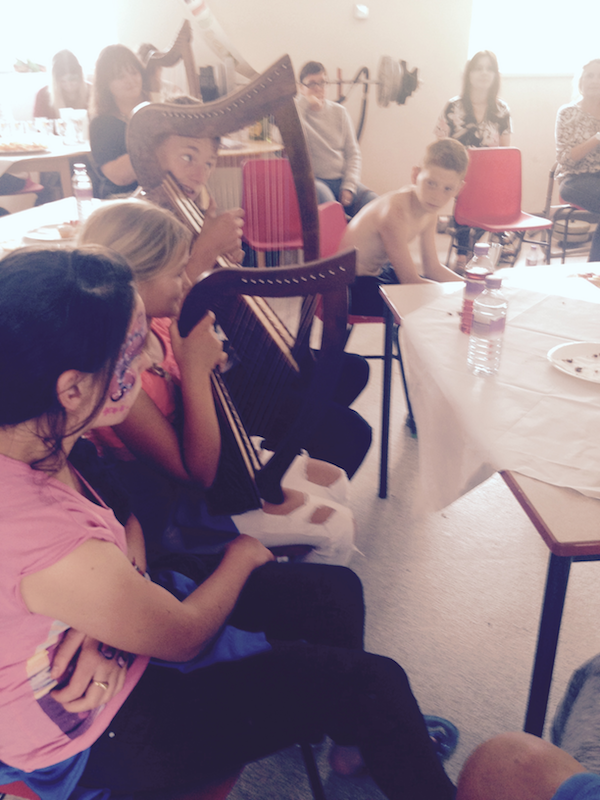 It was also an opportunity to celebrate the great work the young people from the Cobs Youth Forum have created via Head4arts with an outstanding wagon designed with sound and lighting.
 To finish the event special guest Robin Huw Bowin played the triple harp in a small concert followed by a 'come try the harp' session, which was well attended by the young people from site who have shown a real interest for more musical workshops in the future.
One of the young people said: "I liked today because it is something for everyone."
 Lillie Bramley from the Bridges Project, speaking on behalf of the Glynmil community at their request, said:
"The impact of this event is extremely positive and resulted in the community opening its doors to services being involved with their families."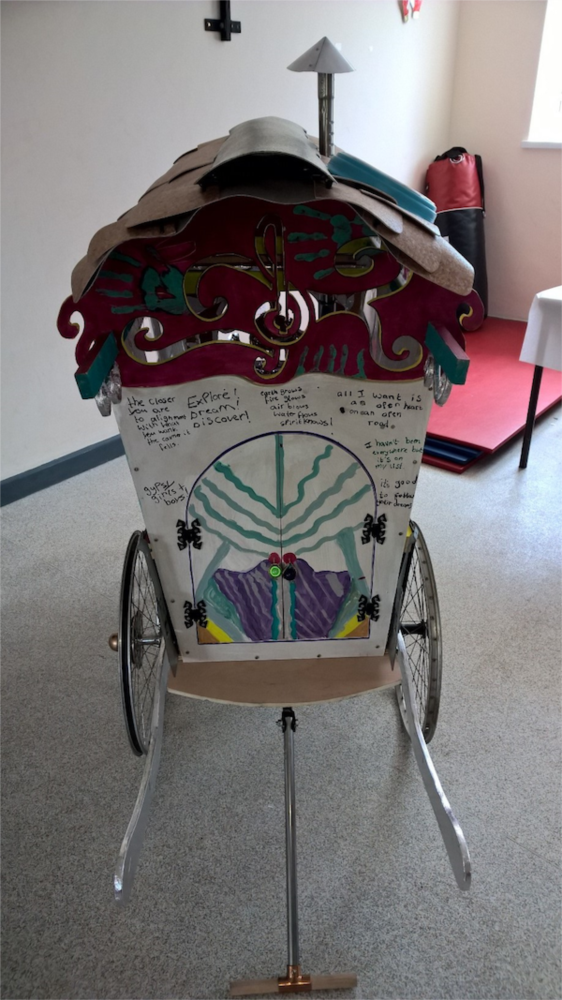 "It has also broken down barriers and given the local GT communities a wider access to services within Wales, with so much negative media of the last year relating to the site, it is great we can come together and celebrate whilst moving forward and overcoming obstacles," she added.
"We are already planning for a bigger event next year for GRT history month."
---