"Pretty Bird" – A poem by Shane McNeil
19 February 2020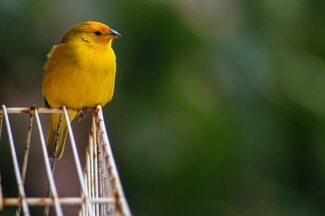 Pretty bird,
Is what they call her each day.
As they pass her by,
You can hear them say.

Pretty bird,
She looks to the sky.
Hoping to spread her wings,
And one day she can fly.

Pretty bird,
She's not in the air.
Standing on her perch
With no one to care.

Pretty bird,
Who sits on a wire.
With all her dreams,
To one day soar higher.

Pretty bird,
Who doesn't sing a song.
Without love in her heart,
Every melody is wrong.

Pretty bird,
She so filled with rage.
With dreams of one day,
She'll soon leave her cage.

Pretty bird,
With your colors so very bright.
With no song in your heart,
And no wings to take flight.

Pretty bird,
Your eyes no longer gleam.
For you've started to give up,
On chasing your dream.

Pretty bird,
With no one to confess.
The songs of your heart,
Or to take away your loneliness.

For you do not float on air,
Or whistle a tune to be heard.
A prisoner locked in cage,
That they call a "Pretty Bird"
By Shane McNeil
To find out more about Romanichal poet Shane McNeil click on this link: https://www.travellerstimes.org.uk/features/shane-mcneil-romanichal-poet-feature-lizzie-isaacs
(Photo by Julia Craice on Unsplash)
---