coronavirus - Food parcel and support from Gypsies and Travellers Wales
27 April 2020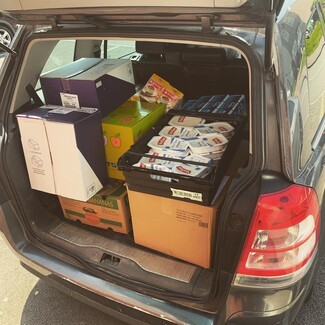 Welsh charity Gypsies and Travellers Wales have been providing a food parcel service during the Covid-19 pandemic. 
"Since we have all been following government guidelines and working from home we have been supporting our clients over the telephone," Aaron Corria, Employment and Skills Support Officer, told the TT. 
"We have also introduced a food parcel delivery service for the community who aren't able to get out of the house due to health reasons and Government guidelines."
People from the community are able to call the organisation to request a food parcel delivery if they are unable to leave the house. They also make welfare calls to some of their older and vulnerable clients to see if they are OK and if they need any support or food and to help combat loneliness.
"We collect the food on a Wednesday morning from FareShare which we then take back to our office and split into parcels for households around Cardiff, and then we set off in our cars," Aaron continued.
"We have recently received some funding from Moondance Covid-19 Relief Fund and The Wales Coronavirus Resilience Fund to help us to continue the service and have been able to provide households with some washing supplies as well as food" 
TT News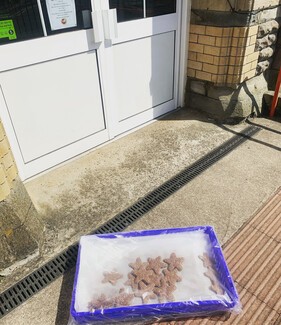 Some families who are facing financial difficulties during this time but are able to get out safely to buy essentials been given food bank vouchers. 
"The feedback we have had from the community has been fantastic and we are extremely grateful to Moondance and Wales Coronavirus Resilience Fund for their support during the crisis. The food parcel service we provide will be running into its seventh week and will continue to do so until we are out of this crisis"
The staff team who have been providing support are Jasmine Jones, Sara Reid-Danks, Louisa Devonish, Linda Jensen and Aaron Corria.
Well done to all and keep up the great work from the TT Team
By TT Team
---