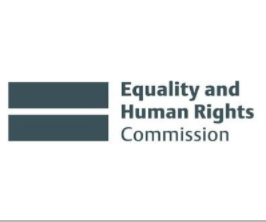 The Equality and Human Rights Commission is a statutory body established under the Equality Act 2006. It operates independently to encourage equality and diversity, eliminate unlawful discrimination, and promote and protect human rights.
The Commission enforces equality legislation on age, disability, gender reassignment, marriage and civil partnership, pregnancy and maternity, race, religion or belief, sex and sexual orientation. It encourages compliance with the Human Rights Act 1998 and is accredited by the UN as an 'A status' National Human Rights Institution.
Contact:
Advice and support about discrimination and human rights:
If you need expert information, advice and support on discrimination and human rights issues and the applicable law, especially if you need more help than advice agencies and other local organisations can provide, please contact the Equality Advisory and Support Service (EASS).
Please note: EASS is completely independent of the Commission.
Phone: 0808 800 0082
Textphone: 0808 800 0084
Website: //www.equalityadvisoryservice.com
Post: FREEPOST Equality Advisory Support Service FPN4431
Opening hours: 09:00 to 20:00 Monday to Friday
10:00 to 14:00 Saturday
Closed on Sundays and Bank Holidays