Opinion - 'I enjoyed learning but hated school' by Freedom Hoskins
19 July 2023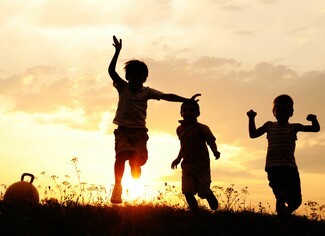 My experience of being the only member of the Gypsy, Roma and Traveller community in my secondary school made me realise I that I didn't want my children to attend school.  I was bullied, made fun of, physically assaulted, stolen from and generally made to feel miserable.  I was quite bright and enjoyed learning but hated school.
Deciding how to educate your child is a very personal decision and many parents decide to enrol their child in school, but other parents might not want to send their child.  I did a lot of research in to the alternatives to school and was relieved to find out that school wasn't compulsory. 
My children have never been to school - I have taught them what they needed to know from birth and continued to educate them at home once they became 'compulsory school age'.  Every family is different but for us this was the best decision we have ever made and we absolutely love our lifestyle and the freedom it gives us, and as a result my children are happy, positive and educated.
When your child reaches 'compulsory school age' you can choose to register your child at a school or educate them at home. (In England and Wales, home education is the default method of education for children, which means that school is actually what's called an 'opt in' service)
Whether you send your child to school or not, there is a legal requirement to educate your child whilst they are classed as 'compulsory school age' and your child must receive an efficient full-time education suitable to their age, ability and aptitude, but this doesn't necessarily have to be in a school type setting; there is no requirement to replicate school at home.  Education can be provided in many different ways and can take place anywhere and everywhere, and there are no set hours for when or how home education must be carried out.
If your child has previously been registered with a school you may be asked by your local authority to provide a report which details how your child is currently being educated.  These reports should only be requested in 12-month intervals.
Your local authority may also request to visit your home to see or speak to you and your child but this is not a legal requirement and does not help in any way to prove that your child is receiving a suitable education. It is always best to keep everything in writing to make sure you have an accurate record of what has been said.
Our typical week varies according to time of year, the weather, our location and what is available, but there is always plenty to do and we usually have difficulty deciding!  We have a really good home ed community in our local area and we do the following activities (when available) either weekly or monthly: gymnastics, forest school, horse riding, swimming, dancing, and various sports classes.  We also attend home ed group meets at zoos, safari parks and museums, as well as at local parks and libraries.  At home we do online classes, watch documentaries, and play online games, time permitting!
You do not need to be a teacher to home educate but you do need to be willing and present to help and encourage your child with their learning.  Some parents struggle themselves with reading and writing due to many reasons, but it is still possible to home educate with the different tools and resources available now which make learning fun and easy!
By Freedom Hoskins/TT
(Photograph: Stock image)
---