Portsmouth – Travellers given support after Covid-19 claims
29 May 2020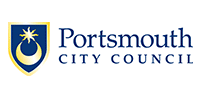 Travellers on an unauthorised camp near Portsmouth are being provided with services after a councillor claimed that one of them may have Covid-19.
Councillor Vernon-Jackson told The News, Portsmouth that: "There is a suggestion that one person there has tested positive for Covid-19.
'We have to check that and ensure that the correct procedures are put in place."
The Travellers' Times contacted Portsmouth City Council for clarification.
A council spokesperson said that the travellers arrived on Saturday 24th May, and currently remain on the site at Southsea Common.
"The community wardens are visiting the site every day and have provided access to public toilet facilities, running water and refuse bags to assist with waste disposal," they added.
"Portsmouth City Council are regularly monitoring the situation including the use of powers to remove the Travellers alongside the government guidance to consideration for supporting vulnerable groups during the Covid 19 period.
Appropriate advice and support will be offered to anyone that discloses that they are self-isolating due to having or showing symptoms of Covid 19."
The Government have recommended that councils look at the option of providing services for Traveller camps during the coronavirus crisis. Police chiefs have also recommended that Police forces look for other options than eviction.
Romany Gypsy campaigner Betty Billington, Chair of the Dorset based charity Kushti Bok, cautiously welcomed the news.
It is good that Portsmouth Council are carrying out Government guidelines for Gypsies and Travellers and providing water, toilets and rubbish disposal," said Betty Billington
"However, monitoring the situation regarding the removal of the Travellers is not quite what the government has in mind when they are asking for NO unnecessary journeys or movement in these unprecedented times.
Dorset and Bournemouth, Christchurch and Poole councils are not carrying out any evictions."
TT News
---