Leading race equality and children's rights organisations call for ministers to honour a reduced fee for children applying for 'settled' status
11 September 2018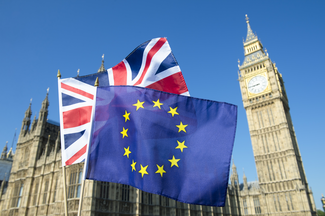 Friends, Families and Travellers have coordinated the sending of two open letters to Ministers asking for them to ensure that the proposed Settled Status application fee did not become a "financial burden" for Roma EU citizens wishing to stay in the UK after Brexit.
In particular, FFT say that the cost of applications for 16-18 year olds should match the price of those under 16  for all EU citizens applying to the government for permission to stay.
Speaking about the letters, Abbie Kirkby, Advice and Policy Manager at Friends, Families and Travellers, said that EU citizens living in the UK, such as Roma, needed clarity in a time of uncertainty, and reassurance that the cost of applying for Settled Status was not a financial burden:
"There is a lot of uncertainty surrounding the rights of EU citizens residing in the UK post-Brexit," she said.
"We have contacted the Ministers to gain clarity on how they will ensure that the process to apply for Settled Status is inclusive and does not become a financial burden for families in the U.K. We are worried that the fees involved in applying for Settled Status will create an additional financial barrier for Roma families, an already marginalised community."
The letters, which have been signed by a number of race equality and children's rights organisations, were addressed to the Rt. Hon Caroline Nokes MP, Minister of State for Immigration and Nadhim Zahawi MP, Minister of State for Children and Families. Co-signatories include Race Equality Foundation, Child Poverty Action Group, Article 39 and Roma Support Group.
The proposed EU Settlement Scheme Statement of Intent (SOI) has proposed a full fee for those applying for Settled Status over the age of 16 (£65), with those under 16 years paying half the price (£32.50).
The Children Act 1989 and the UN Convention on the Rights of the Child, both ratified by the UK, define a child as a person under the age of 18. With children aged 16 and 17 being charged the same price as an adult, the letter expresses concern that families will be unjustly financially disadvantaged by the increased fee. The letter calls for the same fee to be applied to all children, consistent with national and international definitions of a child. 
The inconsistency in the definitions of the SOI were bought to FFT's attention by Public Law Project who they have been working in their work relating to Brexit and the potential impacts on Roma communities in the EU.
To read the two letters follow the links below:
Letter to Rt. Hon Caroline Nokes MP, Minister of State for Immigration
Letter to Nadhim Zahawi MP, Minister of State for Children and Families
TT NEWS
---