Traveller Movement launches report in parliament aimed at improving the educational outcomes of Gypsy, Roma and Traveller pupils
29 April 2019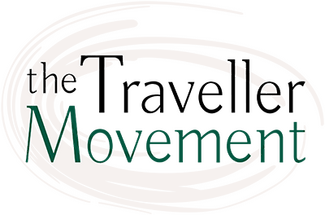 On Tuesday the 30th of April the Traveller Movement will hold a roundtable event in parliament to launch a new report aimed at  improving the educational outcomes of Gypsy, Roma and Traveller pupils.
Hosted by Lord Young of Norwood Green, the report entitled A Good Practice guide for improving outcomes for Gypsy, Roma and Traveller children in education outlines three years of research, case studies, and good practice, as compiled by the Traveller Movement education and advocacy team. The event also provides an opportunity to hear from experts in the field, as well as case workers and solicitors who support children and their families.

As is well documented, pupils from Gypsy, Roma and Traveller backgrounds have the worst educational outcomes of all ethnic groups; they are least likely to stay in education after the age of 16, and the least likely to leave with qualifications. Additionally, they have the highest rates of school exclusions. In 2016/17, pupils from the Traveller of Irish Heritage and Gypsy/Roma ethnic groups had the highest rates of both temporary ('fixed period') and permanent exclusions.

As well as providing an overview of the presenting issues, the report profiles good practice in schools and outlines what good schools are doing to encourage Gypsy, Roma and Traveller (GRT) pupils to remain and to thrive in education. The roundtable will also provide the opportunity to discuss policy solutions that promote the educational attainment of GRT pupils.
At the event attendees will hear from the Traveller Movement education team, as well as the following speakers:
 Professor Kalwant Bhopal (University of Birmingham)
 Pauline Anderson (head of learning and skills, Derby City Council
Dan Rosenberg (Simpson Millar)
Mark Sims (Ofsted)
Emily Frith (Office of the Children's Commissioner)
Traveller Movement CEO Yvonne MacNamara says: for too long the negative experiences of Gypsy, Roma and Traveller pupils in schools has been ignored or overlooked. As stated in this report, improvements to Gypsy, Roma and Traveller pupil attainment requires time, flexibility, financial and social investment, and a commitment to equality and inclusion. We urge the Government to act on our recommendations with immediate effect.

Community Development and Partnerships Officer Christina Kerrigan says: It's high time the Government paid attention to the endless reports outlining the poor outcomes for Gypsy, Roma and Traveller children. They need to look at what good schools are actually doing, and they need to address the issue of racist bullying in schools. Gypsy, Roma and Traveller children deserve to achieve at the same rate as children from other communities.
A link to the good practice guide can be found here.
 
---