Government announces six new funding awards for Gypsy, Roma and Traveller projects
6 June 2018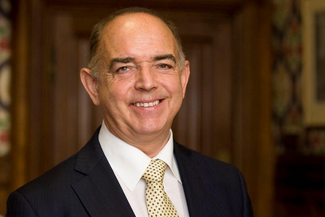 Gypsy, Roma and Traveller communities will benefit from a new fund to improve their health, education and integration, Communities Minister Lord Bourne has announced earlier this week (4 June 2018).
Lord Bourne said that the awards had been given following after the recent Government report into race discrimination had revealed some "difficult truths" and that Gypsy, Roma and Traveller groups are some of the most vulnerable groups in society.
"That's why we are taking action to support these communities," he said.
"This new programme will be an important first step towards a more community-based approach that will address some of the inequalities the communities face – whether by improving educational attainment or encouraging healthier lifestyles."
Six pilot projects will each receive a share of £170,000 of new funding, and will be run by or in partnership with the Gypsy, Roma and Traveller communities.
Successful projects include a Liverpool-based schools programme to improve access to education among Roma young people and a project to boost public health knowledge and improve health wellbeing amongst Gypsy and Traveller communities in West Sussex and Surrey.
The recent Race Disparity Audit showed that pupils of a Gypsy, Roma and Traveller ethnic background perform consistently less well at school and those over 65 have poorer health than many other groups.
The six selected pilot projects include:
•             Roma Luton Trust – English for Life will create a Roma Community Centre in the heart of Luton where, alongside their daily interventions, they will run a bespoke programme of English language teaching.  Roma people will be provided with the chance to learn English with teachers who speak their languages and understand their culture.
•             The Thornbury Centre – LACO My Life will educate and up-skill Central and Eastern European Roma families to enable them to keep their children safe from grooming and sexual exploitation.
•             Friends, Families and Travellers – Health accreditations for the community will deliver accredited training in public health (Royal Society for Public Health (RSPH) Level 1 Award in Health Awareness, RSPH Level 2 Award in Understanding Health Improvement and Understanding Behaviour Change) using an asset based peer support model to Gypsies and Travellers in West Sussex and Surrey.
•             The Dukes – Peer-led educational programme will develop a sustainable peer-led educational programme led by Gypsy, Roma and Traveller young people and parents. They will train Gypsy, Roma and Traveller community influencers in facilitation, and develop an accredited (Arts Award) peer-led training programme.
•             National Prison Radio – On the Road will produce a new radio series for Gypsy and Traveller prisoners, to support them in successfully reintegrating into society after their release.
•             Granby Toxteth Trust – Roma Education Aspiration Project will work to raise aspirations amongst Roma young people and their families, and encourage participants to aim high in their intended careers.
By TT News
(Main picture: Lord Bourne)
---