Nanny Varey's Damson Jam – exclusive recipe for the TT!
17 November 2020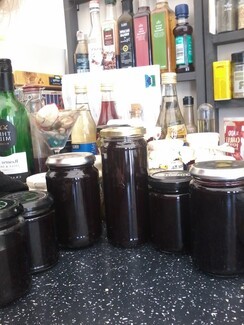 Earlier this year the TT reported on the 'Traveller and Gypsy recipes and tips' Facebook group, which was created in March 2018 by the then Traveller Movement employees Cassie-Marie and Christina. The group went from strength to strength during the various lockdowns and has been dubbed 'the nicest group on Facebook. One thing leads to another and the TT decided it needed a space to publish recipes for some of the lovely scran that appeared on the group. First up – the TT is proud to publish one of Baie Varey's many traditional recipes. Watch this space for more!
Nanny Varey's Damson Jam
Ingredients
3lbs (1.4kg) of ripe damsons
2lbs (0.9kg) of sugar
Juice and grated peel of one lemon
Method

Start by macerating the ingredients together in a pan on low until the fruit breaks down, then leave to cool.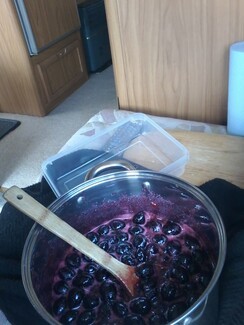 When the fruit is cool enough to touch, I remove the stones by hand… time consuming but very satisfying.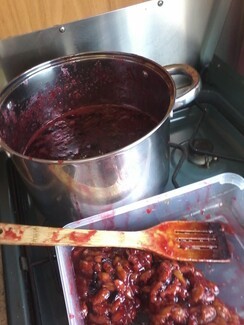 Now put the pan back on the heat and simmer gently, stirring all the time to make sure it doesn't stick - about 40 mins. 
Bring up to a rollicking boil for 10-15 mins
NOTE - never add water - the ripe fruit is just fine and also high in natural pectin.
Check for setting point using a spoon from the freezer - look for the jam to wrinkle on the spoon. If no wrinkle, rapid boil for a further 5 mins. Don't allow to stick.

Decant into sterilised jars and wait for the seals to pop. I do this with a cup of tea, very satisfying listening to them.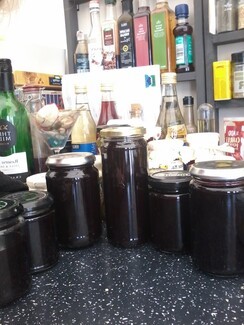 TOP TIP - when the weather is cold, add a spoonful to hot brandy in water. A lovely winter warmer. x
By Nanny Varey
---