MBE for Chaplain to Travellers
15 March 2016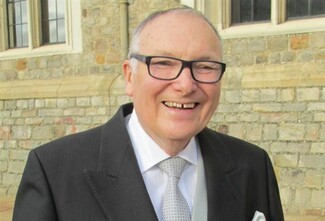 Retired clergyman Reverend Roger Redding recently received an MBE from the Queen in her Birthday Honours awards.  The award recognised his work in community service and interfaith relations, and follows many years of working with people of all faiths in the different Traveller communities as well as Showpeople. The importance of his work was recognised across the whole of the south and west, where he was licensed to work in five dioceses, although he was then based in Salisbury Diocese. Apparently our Queen asked of him "Do they still travel" to which Roger replied "Yes they do Ma'am".
Roger was accompanied to Windsor by his wife, Celia, and his two daughters, Esther and Helen.  "We're so proud of him," said Esther, and Helen said how well deserved the honour was after all his hard work.  "It was a very special day for the whole family," said Celia.
Roger is very well respected by the Travelling community. His name regularly crops up at national meetings and conferences and only last year he was very well applauded at the Travellers Aid Trust event for his talk on the voting system and how it has evolved over the years.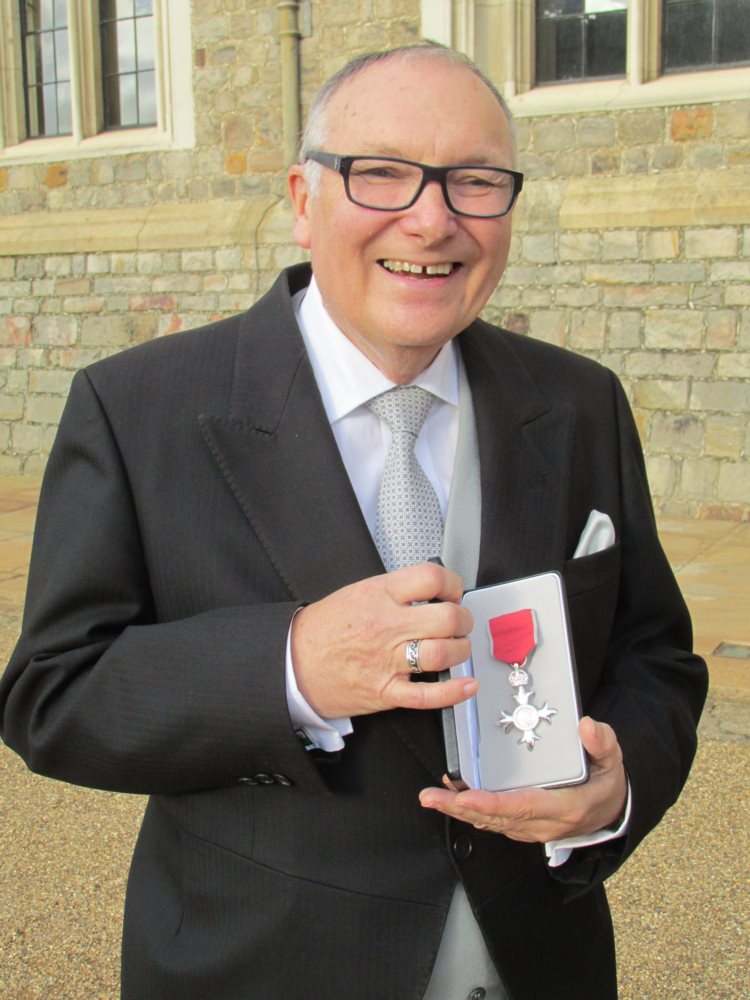 Despite his retirement as a clergyman, Roger is still very active in Gypsy and Traveller organisations. He has for many years been a member and recently became a director of the Dorset based Kushti Bok Charity. He is still chairman of the national 'Churches Network for Gypsies and Travellers'.   He also  attends many other GTR groups including  the Dorset Inter-Agency concern for Travellers group (DIACT) a multi-agency group formed recently to challenge  the local media to try for a more balanced reporting on GTRs,  
"This chaplaincy work is needed far more than when I started, nineteen years ago," he says. "The new government policy on Gypsies and Travellers will be so detrimental to the Travellers' way of life."
---