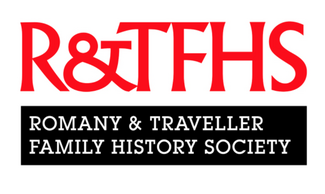 How did we start?
Back in the early 1990s, a group of keen family historians with British Gypsy ancestors first met at a Gypsy family history conference organised by the historian and author David Smith. Until that moment we'd all thought that we were pretty much alone in trying to trace our travelling ancestors and that there was no-one out there to learn from or share our experiences, trials and tribulations with.
Two of the conference delegates – Janet Keet-Black and Alan McGowan – had already been in touch with each other and together had created a database of Gypsy family history information. Inspired by them, we decided to launch the Romany and Traveller Family History Society in late 1994. It was the first of its kind in Britain: a family history society especially for people with Romany Gypsy, Traveller and Fairground roots. And we're still going strong.
Janet and Alan were two of the founder members of the Society and have been actively involved in its management and progress since Day One. In 2012, in recognition of her contribution to the Society, we invited Janet to become our Society's Honorary Vice President. And Alan continues to be a tireless member of our Committee.
And where to now?
Our quest has been the same since the start. We're a friendly crowd who like nothing better than bringing together other like-minded people and helping them to research their family trees, find out about their heritage and share know-how and information.
Face-to-face meetings at locations around the country – at our own Society Days and Open Days and when we take part in family history fairs – are a very important part of that. Our quarterly journal and publications are too. So is our presence on Facebook: a page that attracts a lot of family history questions and a lively exchange of photos, information and ideas. And as long as there are people out there who welcome this spirit of great teamwork and friendship in family history research, the RTFHS will be here for you.
The RTFHS Secretary, c/o Flat 53, 41 Provost Street, London N1 7NB, UK
enquiries@rtfhs.org.uk