#YTT Profile: Joseph Mitchell Filmmaker and Photographer
12 July 2019
Did you enjoy the fabulous photographs from the Traveller Pride article ? Find out a little more about Joe Mitchell, the person behind the lens ....
YTT: Hi Joe, tell us a little bit about yourself?
JM: I'm a recent Film Production Graduate from the University for the Creative Arts in Farnham. I've been studying film since I was introduced to it in year ten GCSE. I then went on to study it at College and then at University.
YTT: How did you get into filmmaking and photography?
JM: I got into filmmaking when I was fourteen after saving up to get my first digital camera, since then I've collected cameras, ranging from digital to analogue, practising with different lens, bodies and rolls of films . I enjoy doing  portrait photography more than anything, it's a great way to capture people in a variety of ways instead of constantly having to take selfies and producing a fake identity to the world.
YTT: What do enjoy the most about filmmaking?
JM: The most interesting part of filmmaking for me is the writing aspect, specifically screenwriting as this is the only role where you have complete creative control, you are the person to give birth to an idea and shape it however you want. I've been writing since I was in middle school, from short stories to creating odd characters from far off worlds, before going to university I didn't quite know what I wanted to dive into, writing felt natural and that's what I leant towards when I arrived. Most of my favourite pieces of writing are pieces that I did on my own, I spent a while trying to find my voice as a writer, figuring out what works for me and what doesn't. I use to write romantic dramas but it felt forced, later in my second year of university I played around with creating worlds, science fiction and horror, over the past year and a half I've been writing every week.
Lately I've been writing comics, it's not a massive leap between screenwriting but it's more creative as I have to visualise for myself what I want shown and how do I translate that to the illustrator. I'm currently working on two comic books with two different artist, one of them is called 'Cold Departure' it's about an environmental scientist stuck on a science base on the moon that's filled with plant monsters, he has to find a way to stop everything before it gets to earth. 'Wanderers' a fantasy comic about a young girl that's the only one of her kind that's stuck in a monster realm, she's enslaved by two horrible creatures, she wants nothing more than to escape and find her own people.
YTT: And what's the biggest challenge?
JM: The biggest challenge is trying to break into the industry, it's always the case of who do you know? And network, network network!. When you're in the film industry it's a job that's forever changing so you're always relying on the next job, it's a challenge to always be looking for a job but it's also refreshing as nothing is ever the same, you're always doing something different with each client.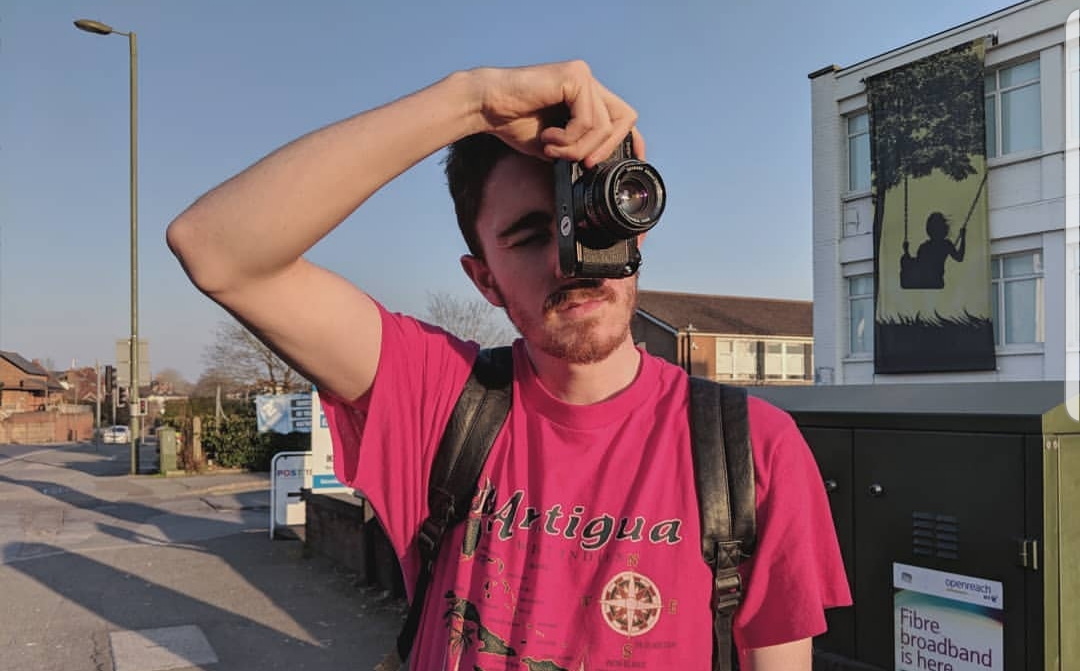 YTT: What are your ambitions for the future?
JM: My future goals are to direct my first short film, I'm currently writing a short film,  to finish the comics and have a website displayed to the public by the end of the year for them as they will be online comics. Continue with my photography portfolio, branch out and try new styles and work with different models and other photographers. I've just accepted a photography job where I will be abroad for a few months doing photography, when I get back I am to move to London to get some runner jobs and break into the industry.
YTT: Would you recommend University to other young Gypsies and Travellers ?
JM: I think opening yourself up to education in all aspects is an opportunity that we should embrace, knowing that university or college is an option is definitely something that I would recommend. University has been a challenging but rewarding moment in my life, it's pushed me to chase after what I want and forced me to do things that I thought I couldn't do. When you're young and in the Traveller and Gypsy community you have this voice in the back of your head that second guesses your ability to journey down an academic path due to how other people's views on us. I've grown up thinking that college or university wasn't for me, it was only when I decided I wasn't going to let people's opinions of me or my community define me that I finally saw what my options were.
YTT: What's your favourite film? favourite director or screen writer?
JM: My main inspiration for film growing up were Guillermo del toro directed of pan's labyrinth, Hell Boy and The shape of Water, he's work pushed me to expand on my stories, diving into world of fantasy storytelling and creating dark and interesting characters. The other director that has helped shaped me as an artist is Ridley Scott, director of Blade Runner, Alien and The Martian; Ridley Scott has this unique way of blending religious and science fiction into one, he pushes the audience to question their morality? He's films have always entranced me, Ridley Scott is a major influence in my work when I dive into the science fiction genre.
Thanks for your time Joe, it's been lovely talking to you  - hope we see your work on a screen near us in future
You check out Joe's currently portfolio on his website here https://www.josephmitchell.org  or Instagram @josephsmitchell
---